Determined
May 9, 2011
I am a high school athlete. I did varsity cheer, varsity volleyball, and varsity track, and won awards in each. This year, my junior year, was especially difficult for me, because these things took up much of my time and energy, and suddenly were snatched away from me. During a club volleyball game in February, a girl on the opposing team slid under the net, hitting my knee. I went down, unaware of what had exactly just happen, but I knew I would not be playing for a while. Later that month, after receiving an MRI, I was given news that I had a torn ACL that required surgery. This is where my journey, that I am still in right now, began.

My surgery for ACL replacement was March 23, 2011, in which I had part of my patellar tendon replace my ACL. For this to completely heal would take a full six months, over half way into my senior volleyball season. Obviously upset, I was also determined from that point on. I began to do my exercises hours after my surgery, although rather painful. Majority of the time, also, I have kept a positive attitude. I now go to physical therapy twice a week, and ride a stationary bike most days I do not go. My therapist says I am recovering quickly, and tells me that I am a hard worker. Although the goal, to play part of my senior volleyball season, is not much when put into perspective, I believe it is the heart I choose to have behind it.

It would be so easy for me to "throw in the towel" and decide it is not worth it, but that is something I could not do to myself. I know that, even though I probably will not contribute much to my team, I still know I have to give them and myself 110% of my heart and effort. Overcoming this obstacle with determination and perseverance I believe will set me up to face greater things, harder trials. This recovery time is simply setting me up to complete even greater challenges yet to come, and I will be ready.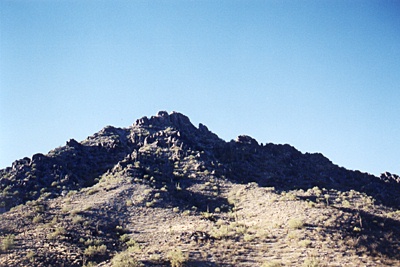 © Andy G., Phoenix, AZ