Perfect for Me
MAG
As a nine-year-old visiting the University of Pennsylvania for the first time, I stopped in front of one of the many statues that dot the campus and peered into its face. I studied its nobility, its deep contours reflecting knowledge, intellect, even wisdom. My father told me it was Ben Franklin, reminding me that I'd probably heard about him in school, and I remembered that I had just learned about him. I had admired him for his many accomplishments in science, philosophy, education and politics. We continued on our walk and I absorbed Penn's scholastic atmosphere and majestic architecture. By the time we left, I was determined to work hard and go to college there.

Returning to visit Penn recently felt like a homecoming. This time I was struck not only by the magnificence of the campus and Philadelphia but also by the opportunity for learning, growth and development offered there. The campus tour reinforced the fact that Penn is the ideal place for me.

Like Ben Franklin, the father of Penn and the modern liberal-arts education, I too have interests of great breadth and depth. Although I plan to focus on science, I also want to explore philosophy, education and business. Penn accommodates diverse curiosities by allowing students to take classes from all four of its undergraduate colleges and offering student-initiated preceptorials. My primary interest in science has led me to participate the Science Olympiad and create an award-winning science publication called Chaos at my school. I have also attended a summer science-research program where I developed an intense interest in biomedical research.

I plan to learn outside of the classroom, too, and contribute to the Philadelphia community. When I moved here from England, this city was my first American home, and I still consider it special. It possesses a friendly atmosphere and cooperative spirit I have found nowhere else. In high school, I realized the importance of giving back to the community and began volunteering at a hospital.

At Penn, I hope to give back to my "home" city by continuing my work as a hospital volunteer. Because I have always helped my peers with schoolwork, teaching is second nature to me. The satisfaction I derive from teaching led me to my job at an international learning center that hones children's math and reading skills.

Penn also provides opportunities for me to explore my multicultural and musical interests. As president of my school's Asian Cultural Society, I shared this enthusiasm for cultures by helping produce International Night, celebrating a variety of world cultures and encouraging the community to embrace cultural differences through music and dance. Penn's vibrant musical opportunities also attract me. I play the flute in my school's wind ensemble, marching, and jazz bands, and, at Penn, I would like to join the Wind Ensemble and other performing-arts groups.

My dream of attending Penn has only gotten stronger the more I've learned about it. Penn will allow me to learn and develop more than any other school. There, I will pursue my existing diverse interests, explore new ones, and contribute meaningfully to the Philadelphia community.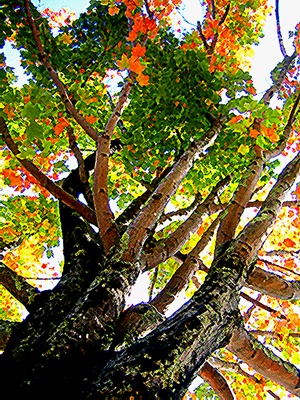 © Kathryn R., Shelby, NC