Three Wholesome Wishes
January 28, 2011
If I were to be lucky enough to be granted three wishes before I die I would ask for: Everlasting peace between countries, cities , states, and tribes of the world. I would also ask for the world to remember me as me. Not of who I became. My last wish would be to have just one day with all my family, all my cousins, all my distant family, even ones who have died. Just one day with everyone I am related to.

I would like everlasting peace because right now the world is full of people full of anger and hatred to one another and for once I would like it to stop. Stop and just have everyone tell each other they love their neighbors. But who am I kidding? I know the world won't go around without likes and dislikes to one another. So why should I be complaining?

I would like the world to remember me as me, because throughout the years of my life I have regretted so many things. But who hasn't? I know/known so many people I just want them to remember the best in me, to see my true colors. To see behind that Titanic loving girl, I am known to be. I just want them to see me, not just the outside shell of me most people see.

My last wish is my favorite because I have always wanted to be just with my family. Just together, even those who have passed before I was born. I just want to see everyone and I want them to see me. I just want to hug everyone who has made me, me. I was thinking one night and I realized that my family has made me the person I am today. On the inside and the out. Who hasn't wanted to see everyone who is behind them? I know for a fact I do. Even if I died the next day I would still want one day 24 hours with everyone I love, even if I know them or not. I just want to hug everyone. Some family members who have passed long before I was born, I would like to just see them and hug them. But most importantly I just want to tell them I love them.

These without a doubt are what I want my three wishes to be. If I were granted three wishes I would ask for these three. Only because I know my heart and soul are in these wishes. Some may say these are impossible but they are only wishes. Aren't they?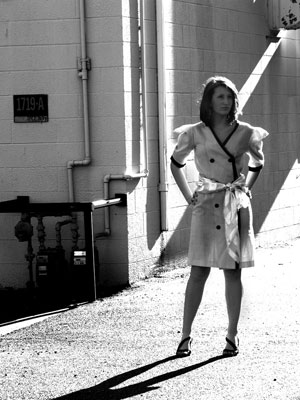 © Kaya B., Charlottesville, VA