About Me
February 18, 2011
Just a few minutes before I sat down to write this I got a call from a family friend, telling me about how wonderful my brownies were last night and how "If you ever want to sell them just let me know and I'll make something happen." In fact if you ask many people about me they would probably tell you "I love her brownies", but that's not all I am (that would be very sad on my behalf). More importantly they never ask why I make my brownies for people, it's really a simple reason.

If you look at a person's face when they're eating something they love, you see a moment where they just look incredibly happy, most of the time it's with that first bite and crumbs starts to fall on them. When people eat my brownies they have that first moment of pure delight which then turns into a delightful experience for that person and for me when I get the chance to watch them. When you give a person whose having a not so great day one of my brownies chances are they'll start having a better day once they start relaxing and enjoying what they are eating. One time a teacher of mine was having a lousy day and I happened to have a batch of brownies in my locker. When I came back to the room, her face lit up with joy at the site of the brownie in my hand, she nearly crushed me with her hug.

This past January I began doing work with a Habitat for Humanity site a town away from mine. However I wasn't old enough to do actual work on the house. Instead me, my family and family friends began bringing food to the site. This then blossomed into the Habitat for Humanity club at my school, which I am now president of. The most popular request for us to bring was, of course, brownies. The men at the site were working 12 hour shifts, on a Saturday in cold weather. The small things like bringing a batch of brownies made their days a little brighter and decreased the homeowner's mortgage. These little things help give you perspective on the affect that a small thing like a brownie can help brighten a person's day. However, sometimes my brownies don't have such a pure reason for making them.

I lost my race for student government representative this past April and it still hurts a bit to talk about it. Not wanting to cry or have listen to peoples pity anymore I made a batch of brownies, and I gave them to the people who got the positions over me and hoped that they could feel how hurt I was, and why I wasn't going to get back to normal after losing what I had been working towards for four years. They said thank you but they still didn't understand why I wasn't at 100% yet. O well, you can't always get what you want.

This paper ends the same way it began, with a call about brownies. This time however it's from my sister asking for me to make brownies for her cheerleading team for the first game of the season. I really hate it when she does this, and hope she doesn't make a habit of this but, she is my sister. Well I have to go make brownies, thanks for reading.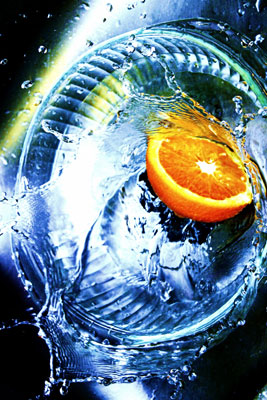 © Bianca A., Damascus, MD