Community Service
January 17, 2011
Dripping wet, a boy with blue swim trunks dashes up to me after his name is called. I gently extend my hand to give him his ribbon. He got fifth place. Instead of snatching the ribbon from my hand, he flung his arms around me. Unsure by how to respond, I gave him a hug back. He got fifth place and he is happy? Once he got the ribbon he took his spot in line with a huge grin on his face. I hadn't expected this reaction so many times throughout the day.
Volunteering for the Special Olympics was supposed to be for church. But this has proved to be a learning experience. I feel more involved in the community, and just by handing out ribbons to children with Downs Syndrome. Being more involved in the community has made me aware of the challenges people face each day and things I can do to help. Seeing the fulfillment in those kids' eyes gave me a feeling of self-accomplishment. Knowing I helped make their day better, made their family's life easier, was partly because of my doing. They made me realize to be happy for the little things and enjoy each moment. When a child's life is full of complications, there is no time to be let down by life's everyday throwbacks.
I thank that boy for giving me the opportunity to look beyond what is in front of me. He has taught me a lesson that no book or teacher ever could. Quoting the movie Patch Adams, Arthur Mendelson says, "See what no one else sees. See what everyone chooses not to see... out of fear, conformity or laziness. See the whole world anew each day!" Helping those kids has made me see that. Many people have told me to be something extraordinary, but I have realized I am the only one who can accomplish that.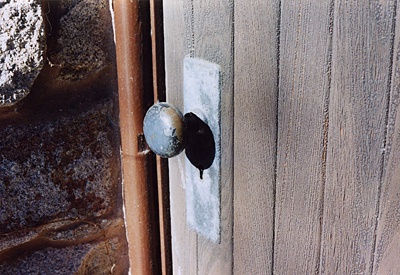 © Chris F., Pequannock, NJ