Behind the Unseen
November 18, 2010
People always talk about others who influenced them in their lives. Whether it was god, ghandi or maybe someone famous, but I'd be lying if I said my teachers parents or anyone for that matter really impacted my life, but the truth is I don't I can't say I've genuinely met an extraordinary person, there is no god on earth. I'd like to meet someone incredible or influential but that's not possible. Everything we do in our daily lives is deepened on the choices or actions we take, which is partially true but at the same time for me neither of this applies to me, everything I do doesn't ever seem to pay off or come easy to me.
You've probably noticed by now my mediocre grades in math, I understand your board of education looks for students with outstanding academics, you know the ones who cram in to study on weekends and forget that a social life exist outside of school, who are missing out on so much more in life and tend to be worse students sometimes because they finally have the freedom they didn't have at home. These studios students who prepare for an exam day and night. Even if I was this type of student it seems that all my work doesn't ;pay off, I've always struggled since an early age in elementary when we d the teacher tapped a laminated
circle on to the wall and started with addition, subtraction, multiplication to division and that was the finish line. Already testing are abilities at in first grade. Well others were racing to finish the circle, of course I was stuck behind in subtraction trying to finish. As you can see that does not mean I gave up, by the way I never made it to division till 3rd grade. This any many other things should've been a sign to my mother that her child would have a hard time in the future. The worst part about all, of this for me, is the fact that you just sit there and read this but it's not like you know me outside of my academic work, you don't get to know me as the person I really am in true life not just for my transcripts that don't doesn't show my individual ambitious or my hard work outside of school or any of my aspirations or even the knowledge I have pout of school. The students I mentioned earlier with the perfect clean cut transcripts might have better qualifications to be automatically taken under your wings, but these shinning stars have flaws just like other average or below average students my age to have a connection with the outside world. All those third world countries that have starving children, violence everyday and women abused horrifically and degraded everyday of their lives no seems to notice or give any interest. We watch the news every night to keep up with these countries but we don't really know what's going on in the world we only see about 5 percent maybe even less but what happens when cameras aren't rolling. America doesn't know the true meaning of suffer. We should be grateful that we don't worry about these things that we have to stress about college and a career and living well, how sad.
School wasn't easy for me as you already know but that does not mean I gave up or overcome my struggle easily, I always had to strive and push myself mentally to the limits you probably hear the same pathetic cliché over about a hundred times how students knew since a young age what they wanted to be at a young age what they wanted to be since we had career day in elementary up to middle school let me just tell you now I don't even remember career day but I can for a fact I knew what interested me at the time, when I was old enough to comprehend what a career meant and what fields you could choose from, like we were at some toy store and pick anything we wanted, but don't forget you still have to pay for the toy well the same with a career you don't get to pick anything you want you have to work towards it but not everyone can make it, that's how school in Texas made me feel. I hardly had a slightest interest in petty little Barbie's like most young girls my age at the time would've had the biggest obsession but I've always been the odd ball of the family, the tall, fat Unattractive daughter of two high school drop outs who could've been someone if only they never met and brought me, if they had a set mind and grown up an a better family orientated life style I can proudly say I've learned from them such as my mother for example she knows everything about economics and government and the way other countries work that by the time I took these classes in high school I wish I had my mom to take this for me, and how she went to college only for a little bit to take business classes. My father on the other hand is a math whiz I truly wish I had taken over this family gene, and how I learned so much about different cultures through my mother and art from both. My mom seems to suffer everyday mentally; I don't want that to be me. I never wasted my time with these dolls instead I would ask my mother for a Stethoscope, why would a 7 year old child care for such a thing like this is beyond me but for the longest time I had to explain to her what I was talking about and when she finally knew which took forever but I did eventually get what I wanted, this and amongst many other stage request I had was a skeleton or germ kit that I had seen on the commercials, and every time I saw "Dr. Operator" I requested this game toy for Christmas. Also one toy that I enjoyed was the kid microscope that had fake disk to put under the light. A kid my age who was old enough to read and write would never even bother with these things but I have to thank my mom for letting me express myself and buying me all these things that probably worried her. I've always felt a part of me nurture and a caregiver, sensitive and very gentle hearted that can be easily hurt internally with even the smallest words that people ignore and move on but seem to linger day to day in my mind. It hurts me to see people begging the streets or even people with disabilities who look at them as some kind of freak of nature like my ignorant biological father who can't even open a door for these types of people, well I walk behind him and kindly open the door for them and give them an angelic smile as they return a simple smile and then you. I've always been insecure my whole life, even as I hide behind my height, and serious face if people only knew how shy I get and my perspiration level seems to high rocket around strangers even worse when they look my way. Its pitiful no one can read our minds or change bodies with someone for a day, magic isn't real and there's no such thing as a machine to let us change bodies, we are merely outsiders looking within a certain perspective that doesn't show much, so we judge for this reason. In this case you only see my transcript which isn't anything to jump up and down of happiness of what school and teachers consider me at a knowledgeable level which is embarrassing that teachers and my classmates think I'm some smart kid. I can sit here and type everything about myself but is it enough, I've been me since April 22nd 1993 which means I've been in my body for 17 years and I have seen, heard, touched and experienced many things that not even I can remember at this moment for me to type and tell you, I can merely hope you get somewhat of an idea of who I am.
A couple weeks ago I went to rice village with my mother and brother and came across a bookstore that had shelves tacked of used books from books about Judaism, converting to a religion, how to learn Portuguese, cook books, Nancy drew books to comic books of stories I've never even knew existed. I left my mom downstairs in the maze about the Quran bible and went upstairs to look for college books and to my surprise I found a section of book about science and one in particle that caught my insistent attraction, McGraw Hill "Appleton & Lange's Review of Pediatrics" college book that stood out with its color red, in the inside the name of the previous owner I can tell it was a young women named Jubilee Barton who went to Baylor working her way to become a pediatrician, which by now is already graduated and is out in the world seeking to make a difference in our world. I want to show people who I dig in deeper and think of things beyond people's imagination such as mystery diagnosis or phenomena. This is probably the reason why I don't fit in well with other high school students, but they don't even know anything or even the small country of Albania that is next to Greece, it just upsets me my generations and others to come still seems very ignorant, the one thing I oath and detest the most are dumb mined adolcntes and adults thinking that everyone who speaks Spanish is Mexican, when in fact not all these people are Mexican and no they don't all have dark black hair and are short with olive or darker skin tones, most can be confused with a white Caucasian, or all the Asians who are automatically thrown in the Chinese category. Don't they actually get it through there head that hey maybe they come from Korea or Malaysia. This is exactly what I mean when I say students can have knowledge in the world but no clue about earth and the other tectonic plates that surround us.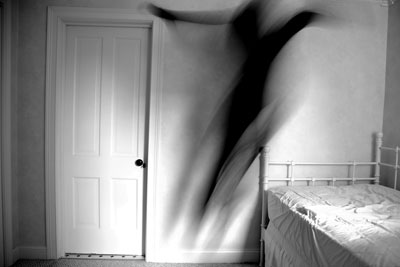 © Sarah M., Blairsville, PA