The Road to "Doctor-ship"
November 6, 2010
As early as 3rd grade, it was clear to me that medicine was an interest of mine. My dad had gotten a position in a residency program in Pennsylvania for his surgical specialty; in order to complete his medical training and become a physician he was required to live in a hospital-provided apartment. My mother had decided that she could not leave our current home in Detroit and settle into a new home near my dad's hospital because it would be too unsettling for the family and she couldn't bear to leave her own patients. From spending those two years of my childhood without my dad, I learned the tremendous sacrifices doctors make.
In high school, my interest in medicine became more focused around academic areas like human anatomy, molecular biology, and scientific research. My research particularly elevated my level of understanding of drugs and molecular interactions at a cellular level, and it was with this appreciation that I accumulated knowledge about what in drugs made them effective. I became involved in Science Olympiad and worked in a local hospital as a staff receptionist at the front desk, running errands and transporting blood samples. This experience at the hospital taught me how a hospital functions and operates, from receptionists and data entry workers to physicians and hospital administrators. Not only was I able, and in many cases required to, interact directly with patients of all backgrounds, but I also learned about how patients entrusted their doctors with the most personal information that they kept secret from even their families, like their recent car accident or memory loss.
In order to gain more insight into a physician's day-to-day tasks, I worked in my mother's internal medicine practice after school during sophomore year. My duties, which included answering the office phone, scheduling appointments, and filing documents, allowed me to hone my organizational skills as well as learn about how critical management is in the operation of a good private practice. I observed the interactions between my mom and her patients and the way in which patients thanked her. Patients would come to her after recovering from debilitating illnesses and throw their arms around her, often crying as they described the joys of finally being their "normal selves" again. Flowers or fruit baskets often arrived at her office with photos of recovered patients, standing once again with their families or doing the thing they love whether it be horseback riding or basketball.
As I was growing up, my dad often brought home high-resolution images of organs from surgeries that he performed for me to learn from. This was yet another factor that sparked my interest in the pursuit of a medical career. I would often play games with myself to see how many organs I could locate and label correctly. Human anatomy and its physiology became something I spent more time self-studying.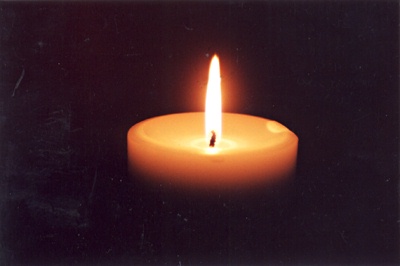 © Ashley D., Philadelphia, PA