Who I Am
September 22, 2010
I like to play chess, and read computer magazines,
I like to watch SciFi shows and learn new things.
I like to challenge myself
to always aim higher.
Throughout my life
I've never tried to be cool
to be tough
to be what I am not.
I have always been me,
no matter how dorky that may be.
My life has been fun
always making dreams real,
always searching for what to say.
I will admit
in life, some things elude me
but other times,
I know just what to do.
I usually just go at my own pace,
doing things my way.
I don't conform to the way others want me to be
for that would not be me.
Poetry is a hobby of mine,
so is playing guitar and reading/writing stories too.
When others read my works,
I always get nervous
and wonder what they'll say
always hoping they will like it.
When asked who I am,
I like to answer
"I am me."
it usually annoys people,
but its the truth;
never have I put much thought
into who I am
or what I am
I just know that I am me
I am steven:
the poet
the writer
the reader
the friend
the thinker
the lover
the one you can count on.
I am the person that will be their for you
when you need me most
I am the person who will
always love you
for just being you
being friends with me
makes you a friend for life
no getting out of it.
I am never sure of everything
but when asked what I am sure of
I would answer this
"I am always only knowing
I am who I want to be,
and that I am what I make myself;
not who you want me to be;
not what you want me to be."
for this is who I am,
and this is who I shall remain.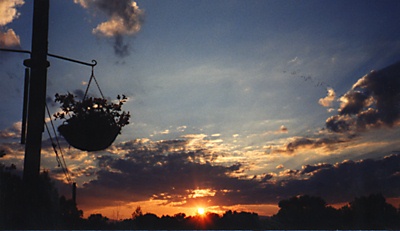 © Ana M., Marblehead, MA