One Week
July 22, 2010
I knew him for only seven days.

Before meeting Ravi Shankar, I had prepared myself for disappointment. He was not the "real" Ravi, the famous sitar-playing, Beatle-teaching, musician Ravi. Apart from reading the bland facts on his webpage, I went to the Stonecoast Writers' Conference without having the faintest idea who he was. As much as I was looking forward to a week of writing, I did not plan on being inspired by him.

In those seven days, Ravi would change my perception of writing forever. He showed me that being an author means much more than fiddling with words. Writers, even those of the wildest fantasy, state the truth in one way or another. Analyzing my work with Ravi allowed me to be more aware of these choices. As the week progressed, I grew to admire him as both a poet and a person. It is not easy to get to know someone in such a short amount of time. But looking back, I realize that it is not just what I learned about Ravi that impressed me. It is also what he taught me about myself.

Ravi did much more than just give examples of great poetry or critique my work. He guided me so that I might teach myself. By moving beyond my perceived limits, I discovered that they had never existed. Most importantly, Ravi reminded me that writing is not just about telling stories. It is about showing people that all stories are really the same. No matter how different people may try to be, our goals and desires are one.

Through my writing, I have always found things about myself that I know subconsciously, but do not have the courage to admit to myself. Ravi showed me that I knew even more than I had realized. Writing is not about getting it right the first time; it is about spewing yourself all over the page and then finding the beauty in that. Those who never take chances will never have a chance at creating something extraordinary.

Before I met Ravi I wrote almost solely for myself. I have since realized that this is never enough. The thought of being the change in someone else's life is what propels me to continue long after I have become frustrated with my efforts. If I accomplish nothing else, I hope to reach one person. To achieve this, I have been challenging myself more than ever before. Through Ravi, I learned that writing consists of more than just diction and style. It is more even than understanding yourself. It is about being part of the world, not just capturing it. Writers are often portrayed as dreamers, but that is only one spice in the salsa. They have the opportunity to free their emotions, but they can also let others know that they are not alone. Ravi, with his patient attitude and quiet reflections, did that for me.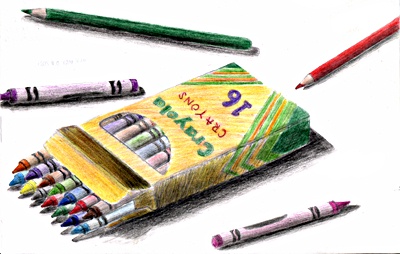 © Dana H., Wichita Falls, TX