Forever Young
June 29, 2010
I stood watching the little boy run around the playground, completely carefree, hands in the air, screaming, "catch me, catch me!" As I started to run after him, I began to wonder, where did all this free spirit that I used to have go? I knew that in high school if one of my peers were to see me running around a playground, yelling, "you can't get me!" they might believe that I came from a different planet. As I chased after the little boy, I began playing back my life, realizing that I had so often followed what other people were doing. This little boy was having a great time simply running in circles. I was afraid to run in circles, because it wasn't what everyone else around me was doing. Seeing all the young boys and girls jumping, running, and climbing and not caring what other people thought, showed me that I don't have to be who everyone else believes I should be.

When I first was given the job at the Child Development Center, I wasn't hoping to gain anything from it, besides an income. I thoroughly enjoy working with little kids; they can teach an adult so much about life. They're so carefree about everything they do and they have a smile on their face through thick and thin. As a young adult, I think we tend to forget that even the worst times will get better with time. Children can teach us that lesson, and much more. For example, the lesson I learned through working with children, it's ok to be yourself, even as a young adult. Children don't worry about what they're going to wear to school the next day. They don't worry about who they're going to play with at recess, or who they're going to sit next to during lunch. Girls are not worried that boys won't like them because they eat a cheeseburger instead of a salad. Boys aren't worried that girls won't like them because they would rather play chess than football. Children live to have fun, and they'll do it their way, not someone else's.

In the beginning I couldn't understand how these boys and girls all got along with each other so well. In high school, the cafeteria is split into different sections, each section embodying a different type of person. I believe high school to really only be two groups, one being the students who are willing to conform to fit in, and the others who think it isn't cool to conform. These little kids that I would look after every afternoon were nothing like the students in my high school. Every single one of them got along, no matter how quirky or different they were.

Seeing this happen on a daily basis is what drove me to want to pursue a career in elementary education. I love the fact that children can be whoever they want to be and everyone else is ok with it. I want to help them learn that in the future, when they're in high school, that the same rules apply, they can be whoever they want to be and they shouldn't let anyone stop them from being anything less.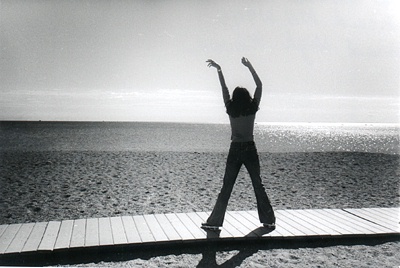 © Colleen F., Marblehead, MA