Absolute Silence?
May 30, 2010
Almost any child would be excited waiting at an airport. Many planes linger on the runway, while the rest glide high in the sky. I remember looking outside the enormous glass windows and gazing up at the sky, at each of the planes and their magnificent colors. I saw myself flying in a plane again, as I did often when I was smaller. I reminisce looking out the small oval windows of the plane and down to the ground, only merely seeing little dots replacing the ground we walked on. So high up in the air where you could see everything. From oceans to cities and countries; and I was above it all. Being in a plane was breathtaking, but going in one was not why we where there.

My sister Valrine finally took her citizen test allowing her to file citizenship for her husband from Jamaica. It took some time, but the day was finally here that we waited outside of John F. Kennedy Airport for their arrival. My nephew Cody and I eagerly waited for them to round the corner and emerge from the dark tunnel. We saw many passengers walk by, none of them were who we were waiting for; and sitting and waiting was not really on the top of our "to-do lists" for the day. Cody, only six years younger than me, quickly found a solution. We began to run around the whole airport. My sister already tired from our journey to New York, sat down and watched us. Although we were innocent, we were very mischievous. Running around the airport was just the half of it; we began to jump on chairs. Over and under the metal rails, we quickly started to multiply as other children became impatient. The whole airport had this embracing aura; children were laughing and playing while the adults sat awaiting the arrival of a loved one. We began to play a game where we would sit on either side of the metal rails that divided the passengers from everyone, our little legs hanging between the lowest level of the rails. After every passenger that went by, all of us would cheer for their arrival, putting a smile on each person's face. How could you not smile when a group of ten or fifteen children were cheering you on? It was the type of event that some people wish for nowadays. It made us feel wanted.

Time went by fast as we played with all the children. Then that time came, the whole reason we were waiting. My "brother-in-law" turned the corner with his long dreadlocks floating in the air. He was just as I remembered: tall, lean, and comforting. He had a flawless smile that would also spread to your face. It was like we were watching someone descend from heaven. He floated in and stood right next to us; you could see the joy in his face, the happiness that he was with his wife and child. It was a remarkable memory. As he moved to give my sister a hug, Cody and I saw two meager boys following right behind him, one skinnier than the next. There they were my nephews-by-law, our new playmates. They were supposed to be the ones that we could rely on, the people that we could trust to take care of us. As so I once thought, we were just children nothing more or less went through our minds. We thought that these were two people we could call our friends, well at least one of them.


A couple of months went by and we were living as a happy family at my parents' house in Pennsylvania. Currently it was my sister Valrine, her husband Oscar, his two children James and Joe, Cody, my aunt Audrey and me living together in one house. My parents were barely home. They worked in New York, and only came home on Mondays. I recall those first few months as the best time that we had as a group. Every day we would finish our homework quickly and then go outside with the birds chirping away. We always made friends where ever we went and there became a scheduled group that would come outside and play with us.

Then one day, the only day that none of us had homework, it decided to rain. Cody and I sat inside on our couch watching the tiny raindrops rolling playfully down the window. We watched the violent winds outside swinging the trees back and forth; and the animals running for cover from the rain. James and Joe were only a few feet away, keeping an eye on Cody and me. Bored senselessly out of our minds, we all began to head over to my room to find something to do. As if knowing that we were going to watch the television, James came in and threw himself on the bed. Joe followed right after and picked up the remote. Instinctively, I sat next to James with Cody next to me. The day quickly flew by and night suddenly fell. The clock was slowly ticking by, and soon it was after twelve am and my eyes were getting heavy. Cody and Joe where already asleep and James and I where left awake. Instead of me kicking all of them out of my room, I just let them stay considering I was the aunt, even though I was younger than the other boys. I felt that they were a part of my family and nothing that people might say would ever make me think anything else.

Sleepy, I closed my eyes, but it wasn't possible. I started to feel as if someone was touching me. I opened my eyes, but I saw nothing because Cody was facing the other way. Swearing that it was a dream, I attempted to go back to sleep. Then I felt a humidity like breath, heavily on my neck. I tried inching closer to Cody; I was only a child, an innocent creation. That did not work as I was jerked, pulled back by these skinny yet strong hands. They wrapped around my waist as I was pulled in closer, farther away from protection. There it was again the humid breath, the cold hands moving around my undeveloped 12 year old body. As it reached that spot, and eased down my underwear, I closed my eyes and prayed that Cody would not move, that Cody did not turn around and see me, his aunt, the one that was supposed to protect him, crying with tears down her little oval face. Trying to protect herself, but utterly failing, and now being controlled by these hands, the heaving breathing of a boy.

I do not know when I drifted asleep; it probably was when I could not hold it together anymore. I did not understand. I thought we were family, I thought that a family protected one another. Everything became all jumbled in my mind.

I awoke as soon as the sun arose, and I jumped out of the bed and ran to the bathroom. I had to scrub everything. I felt dirty. I was dirty. I did not want to even look at myself, the thought of it just made me want to hurl. What else could I do? I knew I could not tell. I felt that I could not tell. As I came out of the shower, there I saw him, cold blooded as I looked him in the eye. The face of someone that destroyed the young me. He just looked at me back and simply said, "How was your sleep, I heard you crying, are you OK?". He acted as if nothing happened, like he did not just crush me into tiny pieces. I walked away, I brushed him away, I ran away from the terrible memory. It's hard writing this down, to re-live this experience, to remember how it ended.

Eventually it did end. Not the best way I would have hoped, but he finally left, back to Jamaica. I blame myself for not stopping it the day it happened. For making it keep on going on for months. Eventually I was getting tired of it, and began using Cody as a shield. It is sad, we were both young, we both didn't know what was going on. The very thing I tried to hide from Cody ended up finding him. Yet I was the only person that knew, the only person that could have stopped it right then and there. I not only hurt myself but Cody also. This is not a memory that I share by myself; it is one that Cody and I both share together. He was small and I don't believe that he remembers what happened, but I know it lies somewhere deep in his mind. I pray that Cody does not recall those awful memories, that he doesn't have nightmares because of it. Yes, it did eventually end; we both escaped the horrible fate. My family finally figured out what he was doing to Cody, that Cody was hurt. But I—we still held the memory in the deep dark hole of our minds. A place where we wouldn't let it escape.

This part of my life was never told to anyone, this part of my life was a secret I kept from everyone, this part of my life is finally free.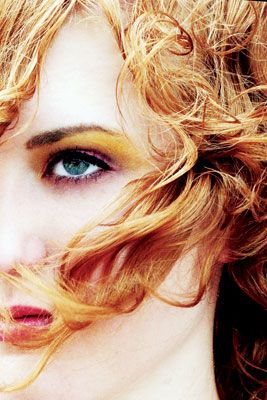 © Rebecca B., Marietta, GA