Second Chance
February 11, 2010
"I regret to inform you that you were not chosen as one of the 18 students to go on to the Emerging Youth Leadership trip," said Brady Rhodes. I could feel my heart plummet into my stomach. My mouth went dry and I completely froze, not knowing what to say or think. "However, you are our first male alternate if anyone drops out." I sensed the faux reassurance in his voice. Who in their right mind would pass up a free, month-long trip to Central Europe? I did not want to be the alternate, I wanted to go.

I put all of my abilities and efforts into getting accepted. The countless hours I'd spent practicing what to say in my interview were wasted. My mind was flooded with questions. "What did I do wrong? Why wasn't I chosen? Who was better than me?"

I have always strived to be the best. If I am not, I find out why and change it. Only this time I did not have a second chance. I've only gotten two B's in my high school career. They were white hot daggers of failure to me. I felt the same way with this. The only thing I could do was learn from it and move on.

That is exactly what I did. A trip to five European countries would have been a blast, but I wasn't going. My summer was open and thousands of possibilities awaited me. Maybe I could get a job; people hire desperate 16-year-olds.

Basketball season was over, but my school had an off-season team during the spring. We were playing to gain chemistry and flow with each other. We also were a very small team. As just under 6 feet, I was our biggest guy. We needed all of the practice we could get.

This is why our coach signed us up for a basketball camp at Mesa State. Mesa state was more than just a camp; it was a week of nothing but basketball and hanging out with your friends on the team. Our team needed this more than anything. I was very excited to go with our team. The weeks passed by and summer was coming fast.

One day, with a week left in school, I got a voicemail to call Brady Rhodes. I didn't want to think about someone not going on the trip and jinx my chances. I called, using every neuron in my body to contain the anxious rumble in my stomach. "This will either be a great opportunity for you or a bitter disappointment," he said. "One of our students must drop out of the trip. Are you still up for going to Europe Ari?"

Hundreds of feelings flowed through me at once. Then came a sinking feeling,

the Mesa State basketball camp was during the same time. "Can I get some time to think?" I had a great battle of choices going on in my head. That night I debated and debated. A thought came into my head. "This is Europe we are talking about! I can't let this experience slip away."

I decided to go! In less than a month I would be in Central Europe on a leadership exploration. I have the rest of the year to practice with my team. I would add Slovakia, Poland, Hungary, Czech Republic, and Austria to the list of countries I have been; the United States was the only one so far.

On my trip I experienced many things and expanded my being. I became a strong leader through activities such as; a community project for the Roma people, city challenges and navigating in a different country not knowing the language, leading a group on a hike in a new environment, and becoming a family with 17 complete strangers. Going on this trip was the best experience of my life and the best choice I could have made.



Ever since my trip, I have been thinking in whole new ways and I am always expanding my horizons. I am now a more productive and prominent leader in anything I do. Whether I am leading my basketball team or a small group of classmates in a project, I lead them to success.

I also learned; when given an opportunity to do something great, take it. I would have regretted not going to Europe. I don't want to live my life with regrets of not going someplace, or not doing something awesome.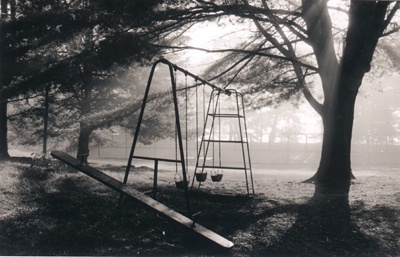 © Steve S., Marblehead, MA