Development
February 11, 2010
The most influential people in my life are my dad and my older sister. They have showed me how to get through life from school, to life changing problems. They have contributed the most to my development as a person.

My dad has always told me right from wrong. When I was little he always told me academics come first before sports, and I truly believe that. I have always been a daddy's girl, and whatever he says I believe. I never second guess him because he had to grow up really quick in life, and now he has become very successful. My dad had a kid when he was still in high school so he had to get a job, and support his family. I know he wants the best for me, and he has always given me the right advice to be successful in life.

My older sister has never really told me what to do. She has always leaded by example. All throughout high school she had a 4.0 GPA and was valedictorian. I watched her get through the hard and good times. She was not the perfect kid and she gave my parents problems, but she overcame her troubles. She reached her goal by graduating college, and now she is going beyond it. I learned from her experiences and they have contributed greatly to me. My dad and older sister are the greatest mentors I have in my life.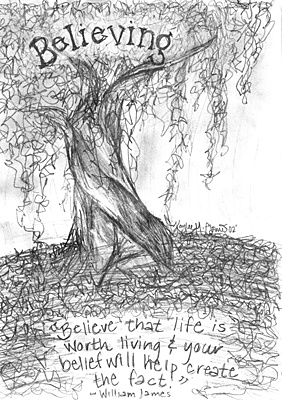 © Kaylee E., Coraopolis, PA