An Enlightening Vacation
December 14, 2009
Evaluate a significant experience, achievement, risk you have taken, or ethical dilemma you have faced and its impact on you.

Out of my window I could see the entire city as the orange glow of the morning sun rested upon its buildings. My eyes, bloodshot with exhaustion from the everlasting flight, widened at the scale of its beauty. Rome. The ancient civilization in its modern form lay before me, waiting to be explored, experienced, and enjoyed. The same could be said about my college career; I can only see it from afar at the moment, but my anticipation grows as I inch closer and closer to my next destination.
My entrancement was violently interrupted by the landing of the aircraft. The meeting between earth and machine did not go as planned, and the shattering of glasses from the tabletops could be heard throughout the cabin. "Like landing on a pillow," said the pilot in a bitter and sarcastic tone.
My family is in constant motion. Both of my parents currently work for the same airline company, so for me traveling through the air has always been as free as breathing it. I've traveled to 12 different countries, seen 30 different states, and had hundreds of stomach aches from the questionable airline cuisine. Yet, I never felt as if I had truly experienced the cultures we so often immersed ourselves in. Perhaps I was too young, or merely too ignorant to appreciate all that was offered by these trips. But that changed when we traveled to Rome.
Most of the trips my family went on were on a last minute basis. One moment we would be huddled around the computer, searching for flights with open seats; the next we would be crammed in the coach section of a Boeing 737, anxiously awaiting departure. However, visiting Italy had always been a promise, a trip that wouldn't be rushed, but saved for the perfect moment. When that moment arrived, I knew the vacation would be unlike any I had been on before. At age 16, I understood the city's role in history, and how fortunate I was to be visiting. I finally realized that such moments need to be taken advantage of, for they are once in a lifetime opportunities. I planned on taking hundreds of photos, reading all of the captions beneath famous artworks and sculptures, and utilizing all five senses—especially taste—along the way.

After reaching the hotel and hastily unpacking our things, we were off to explore one of the most beautiful cities in the world. Every street was vividly and beautifully meshed between its eccentric past and exuberant present. Every corner of the map held a story, and every passing statue and building was more engrossing and jaw-dropping than the next. Men and women stormed through the streets on mopeds and motorcycles, weaving through the complex web of streets that are synonymous with the city. Meanwhile others walked; staring upwards, bewildered at the fact that such a paradise could exist on Earth. I joined them in their wonder, amazed that the city had so much in store for me and my family to enjoy.


British poet G.K. Chesterton once wrote, "When it comes to life the critical thing is whether you take things for granted or take them with gratitude." From my trip to Italy I learned that life is far more invigorating if you enjoy every minute of it. That is a lesson I will hold onto for the rest of my life, especially in these next four years. The college experience is only as good as you make it, and while some will treat it like a vacation, I will treat the opportunity with the respect and reverence that made my trip to Rome such an invigorating one. I will immerse myself in the school environment, and take advantage of as many programs and activities presented by your University as I can. Just like a trip to Italy, college is much more than a time for fun and games; it is a never-ending quest for knowledge that is only enjoyable if it is cherished for all it is worth.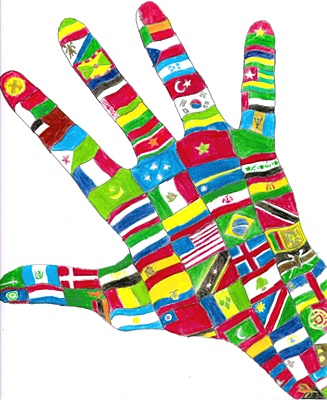 © Adeline N., Ridgefield, CT