Identity
November 27, 2009
From a young age, I always knew I was different. For nine years before high school, I was fortunate to attend a small, private, all-girls school, where academics are taught at the highest caliber. However, the school never addressed the issue of diversity to its student body. My class consisted of 40 students, of which about six were of color. The vast majority of my classmates lived privileged lives, and did not know what "financial aid" was. Also, the concept of a single parent was unusual to them. And then there was me: mixed African-American, Native American, and Caucasian, living in a neighborhood notorious for its drug and gang problems, and raised by a single mother. I looked at these as things I should hide, but to my dismay, this was nearly impossible. My skin was darker than everyone else's and I had curly hair. Also, I never had the new Baby-G watch that just came out or multiple pairs of designer jeans. My classmates never met my father, and when they saw me with my mom, everyone had questions because our skin colors are opposites. It always troubled me that I was different, so I got used to putting the issue aside.

Furthermore, like every other fourteen-year-old, I nervously entered high school without knowing what to expect. I had the tools to excel academically, but after years of hiding my identity and blending in with the crowd, I was greatly lacking the drive to be a leader. I was not looking for a way to distinguish myself among my peers, and after two quick and uneventful years, I was still that insecure girl.

At the end of my sophomore year, a school club called "Unity" presented a video to the entire student body. It was based on interviews with a group of students of color about their experiences being a minority in an independent school. I found myself able to relate to the stories and comments made by the students in the film. For the first time ever, I found that the emotions I had been keeping inside were finally exposed. The student body was being informed of the issues that arise in an independent school where racial and socioeconomic diversity are not common. As I watched, I scanned the room to see the looks on others' faces. To my surprise, everyone was paying attention and taking in what the students had to say. By the end, I realized that I wanted to take part in a project like that; I knew I had a story to tell.

The next month I joined Unity. We met once a week during lunch and discussed topics pertaining to diversity, or anything on our minds. I got to know a group of students I never thought I would. From them I learned that there is no sense in being ashamed of who I am. Instead, I should use my unique experiences as something to motivate me to succeed, and that is exactly what I did.

The next school year Ms. Carter, the supervisor of Unity, asked me to speak on a panel with the students in the film to two groups of middle school teachers. I was nervous, but I realized that these teachers were learning from me. I ended up enjoying using my experiences to educate others. At that moment I was shedding the layers of insecurity and revealing who I truly am.

That December, I attended a Student Diversity Leadership Conference in New Orleans with five other students from Unity. Over 2,000 students from independent schools across the country came together through workshops and discussion groups about diversity issues. There, I learned how important it is to discuss diversity within small communities because it creates a safe environment and everyone benefits.

Becoming comfortable with myself has led me to be a more active member of the community, both inside and out of the classroom. I participate in discussions more often and have used poetry as an outlet to tell my story. Moreover, I have also become a freshman mentor and a leader of Unity. I now make it my personal mission to find and help those freshmen who are getting used to high school and may have similar, apprehensive feelings that I had back then.
Essentially, what made me change was finding support and encouragement from people who can relate to me. Without the help of Ms. Carter and the members of Unity, I would not be where I am today. This transformation was such a relief; now I know that I am no longer holding myself back from achieving anything I desire.

As the years passed in elementary through middle school, I was burying my identity deeper and deeper. High school has allowed me to uncover it and let it out. So what's next? College. Now that I am confident despite my differences, I need one more push in the right direction, that is, where I am headed in my life. My identity needs to be polished, and then I will be ready to take on the world.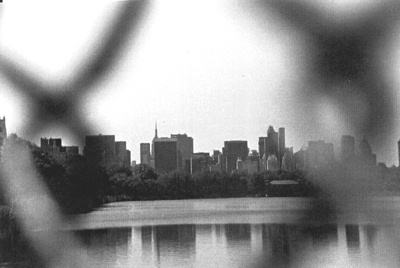 © Sarah M., Phoenix, AZ