Ode to Mother
November 14, 2009
These words are written for the inquirers, for the speculators, for the seekers or believers, for the dreamers, for the thinkers, for the integral secret-keepers. From a tranquil heart I recall an untranquil time, an essence eternally persevered in rhyme. My shaky hands and feeble attempts try to make do, but along comes a serious thought or two. Oh, mother, do you remember, remember, remember? Back in that night in the midst of September?

The tremble of fear, the briskness of night, you were watching, sobbing, hopeless in sight. There I saw, my serious persona unwavering, the primrose life shed its artificial flavoring. And there stood the face of fear, against the face of all things loving and dear. I hear you say, "This is normal, the pain won't last," but the bruises on your limbs wailed deeply in contrast.

White walls, oh how they hide truth often compressed, though inside them lay truth in vile nakedness. Those wretched memories I so often wish to abort, along with the nights when we'd quickly deport. Pack our bags and away we'd retreat, as I waited for you on the side of the street. Then we'd run. Run. Run away from here, away to a place where safety was near. Nothing, I said, could remove the grim demise. But there was a shard of faith in your eyes. There is one thing, you said, I need to acquire, in order to lift my head out of this pitiful mire: Seek the Lord's face with eager anticipation, though blinded by this grip of choking desperation.

And a priceless blessing, isn't it true, the words of the Lord these lips would ensue. At moments caught up in things forlorn, your love was the bridge to my Savior and Lord. Perhaps my Bible was all I need. Perhaps it was my Bible that held my moral creed. Or perhaps it was you, you and your loving ways, or the way you held spirit on the most un-spirited of days. Now I am here with the world in my hands, imagining life in the most distant of lands. I'll write books about you and books about me, so we can shout, free! Free! Oh God, we are finally free! Free to laugh and talk and play as we please, free from the shackles of those domestically dangerous seas. Free to laugh and sing and dance and say,

"Lord, you are my strength. Let's tackle this day."



Alas for the past and what could have been. Alas for these hands, this heart, this sin. Alas for those days when all we knew were sleepless nights and love askew. Oh, how beautiful the moments fate had foretold, when all we had was each other to hold. All credit to you, within that cloud so obscure, for your love undoubtedly became my cure. So here's to you, my moral drive, for through your actions I came alive: I suffered, I triumphed, I forgave, I heeded. Then no words were spoken. No words were needed.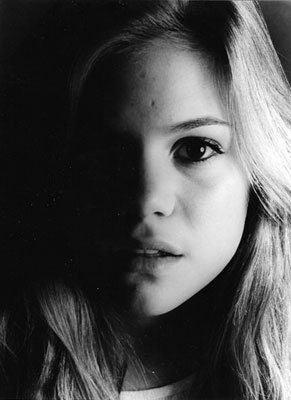 © Michelle M., Plainview, NY