Influence Starts at the Home
October 25, 2009
Most if not all people have someone in their lives that influence them and their influence can have an impact on their lives. For a high school basketball player they might seek out influence from Michael Jordan, or an aspiring actor might believe that they get great influence from an actor who placed 5th on Entertainment Weekly's Most Popular Actors of 2009. I too have a source of influence, but my influential figure doesn't have the title of being one of the fifty greatest players of all time voted in the year 1996, or isn't hounded down constantly by paparazzi and adoring fans. My influence is someone I've known for seventeen years, someone who has been living under the same roof with me since before I learned to walk and talk. This person influences me in so many ways and is the person who makes me want to be the very best I can be and work my way up to the top and succeed in what I love to do. That person is my very own dad.
Most students will probably tell you that their parents are of influence to them. Their parents helped them with their homework, and made sure they did well in school. Their parents put a roof over their heads and gave them money for lunch that day and some money to go shopping over the weekend with friends. My parents have done that for me too, but my father has influenced me to a deeper level then just academics and materialistic contribution. My father's youth story is what drives me to be the best I can be, to be determined to never say no and strive to reach what I know I have the potential to achieve. My father grew up in a small town called Sucre which is located in Bolivia, South America. Given the size of the city, his graduating class added up to about thirty students, most of which had been going to school together since kindergarten. My father chose to graduate from high school in a nearby city of the country called La Paz. Most of the graduating class chose to then pass on to college in the colleges available in the city; my father chose differently. He decided to take a chance and come to the United States to attend college. With fear in the back of his mind about leaving behind the only home he knew, his friends, and his family, my father took the blind step to come finish his school career in Chicago. Excited to be in a new place that my father only knew through watching movies, his life here was far from easy. He had to work late hours to help pay his way through college. Apart from having the language barrier to deal with, my father learned what it's like to manage himself on his own and fund his daily life by working hard at his job since his parents could contribute little money each month. At the end of his college career, all the hard work paid off as he is now living the life he always dreamed of, established a great life here in Park Ridge, and has a wife and three children who admires him greatly. How then does my father and his past influence my current and future life? The things my father has gone through and the lessons he learned the hard way are values that my father tries to instill in me. He's had a long tough journey here in America and every day he works hard to try to alleviate the lives that his children will go through. He went from having so little here to working his way up to a steady life in which he is happy living every day. My father has tried to raise me the way he was so that I'm not just another face amongst a crowd of typical American teenagers. For that reason I believe that I'm different than many students my age. I may have brains in certain areas and I am a first generation Hispanic, but it's my views and how I live my life that makes me different than all the rest. I've been taught to always put my family first since eventually they will be all I have. My views on life have changed because my father has always taught me to value the important things in life and forget the materialistic aspects of life. Though I've always had a passion for school and learning, my father has worked hard with me to make sure that I work the hardest to achieve my true potential and because of him I'm determined to work my way through college wherever it may be so I can follow in his footsteps and work my way to the top to make my dreams come true. My father has always been a hard worker and is rewarded for his hard work and he passed that trait on to me. He's always encouraged me to follow my dreams and never let anything keep me away from doing something I know I can. He's taught me to be optimistic and told me to never falter from trying something new out of fear of the outcome or because I don't think I can do it. My father grounds me to reality and teaches me to seek out the important things in life and not let the petty bring me down. His optimism on life is reflected in me as well. Inside each person is something special and my father always makes sure that that special something in me is always shining brightly. My father has really given me the best gift he ever could, he believed in me.
Now as the years have gone by and I'm getting ready to take possibly one of the biggest and most difficult decisions I ever have to do, I can't help but feel like an adult. In less than a year I'll finally be on my own going to college and making something of myself. Mommy and Daddy won't be there to do my laundry anymore, or tell me to pick up my clothes off my chair in my room. I've started taking baby steps towards growing up and being an adult by taking on a job during my senior year at an ice-cream shop. By picking up a job, especially when no one told me to, has taught me to be more responsible and value how hard my parents work to give me all I have. Its grueling to have to come home at eleven at night with my arms hurting from trying to scoop out rock solid birthday cake ice cream, and even though when I drag myself out of bed that following morning and ask myself why I'm taking on a job while I'm going through one of the toughest years in my high school career, I realize its worth it. I feel a bit of freedom since I'm making my own money and its exciting to not have to ask my parents to help me pay for something. Most importantly I've found a stronger respect for my father since I'm experiencing a small part of what he had to go through for at least four years. Soon I'm going to be on my own and am going to have to make my own decisions and leave my mark in the world. Some kids my age can't wait to hear the principal announce their name through the microphone at graduation as they know that in a few weeks they can finally move out and party it out at college. For me I'm happy to go to college because as I close the chapter on high school, I'm starting the new chapter for college. But more importantly I'm happy to go to college because I feel that all my hard work for the past four years is finally going to pay off as I'm going to go to college and I dedicate myself to something I enjoy and end up doing it for a very long time. Even more so the reason I'm happy is because I feel that I will be living up to my father and am repaying him for all the hard work he has done so I can live the life I do. It's scary to take the next step in life, it's the same fear my father probably had when he was getting ready to pass on to college and whether I go to college forty minutes by car or four hours by plane, I'll never forget all that my father has taught me and hopefully I can turn around and teach it to my kids further along the road because I couldn't have asked for a greater parent to influence my life. It's now my time to make a difference and like my father I have to take my blind step into the world as well and who knows if I'll be successful. I may find what I love to do early on, or it may take a few major changes to arrive to, but there's only one way to find out; I got to just go out there and do it.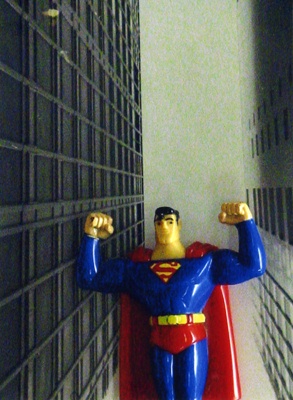 © Andy O., Highland Village, TX