Choosing College: Welcome to the Rest of Your Life
November 2, 2017
#NextFour and #Accepted trend on Twitter every May with eager high school seniors posting photos of themselves in their respective colleges sweatshirts. Every year, the rate of posts about college on Facebook, Twitter, Instagram, and Snapchat grows and it brings up an important question: Are we choosing our colleges for ourselves or for the likes we get?
At my school, getting into college is our "football frenzy" with the current class of 2018 the most competitive seen yet by guidance counselor Frank Cherichello. Not only are the students all working hard to get into a "good school", but almost all are applying to the same schools. So what constitutes as a good school?
According to Naviance, 57 students applied to Penn State last year, a rise from the 39 who applied in 2015. As stated in the available data, from 2004-2017, hundreds of students get accepted to a few "top" schools. The most popular schools for students include University of Massachusetts with 247 applicants, University of Delaware with 278, University of Rhode Island with 297, Penn State with 355, and Rutgers University with a whopping 422 students.
Junior Hanna, who will be applying to colleges next year, says, "Only a few huge schools are the only socially acceptable ones to go to because they're the ones people will instantly recognize."
Unless an Ivy, these colleges are on the same level in accordance with academics, and a degree from any school means the same in the workplace, yet many feel the pressure to apply to the same 5 schools. This is because there is a ton of pressure from peers, parents, and siblings to go to a "big school" that's automatically known.
Many of these top universities that receive applications are either high on the list for a "party school" such as Syracuse or Tulane, or Division 1 for athletics. Whether it's Ohio University or the University of Alabama, many students feel compelled to apply for these reasons.
Junior Steven agrees that many students apply to the same schools because "they want to fit in. These students all want to relate to each other on some level, and are afraid of the unknown."
In reality, each graduating class will still apply to the same "top" schools as they have been for the past decade. But, maybe with a fall of a sports team or a shift in the top 10 party school list, some new colleges will be added to the mix.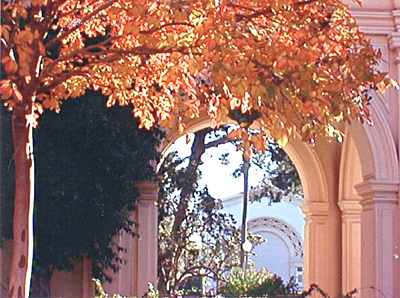 © Rachel B., San Diego, CA