Why I'm Choosing a Different University Than My Twin
MAG
September 26, 2017
From the moment I was born, I seemed to be part of a set, as if my twin bother David and I were a package deal. We faced constant comparisons in our physical appearance, like the fact David is eight inches taller than me. People compared our personalities, and who is better in which academic subjects in school. These constant comparisons were the catalyst that made me decide I didn't want to go to the same university as my twin brother.

That is not to say we didn't have good academic experiences in the past or didn't get along. In eleventh grade, we were placed in the same pre-calculus class. I recall arriving early to the first class and being a bit disappointed when I saw David walk through the door; it is hard to avoid comparisons when we were in the same class. But, we found that we actually worked well together, in our own way. We would bicker about the best way to solve a problem and debate its answer; and as the year went on, I noticed that our teacher kept moving us closer and closer together. Our bickering was actually productive.

In addition, we were two very different candidates. I had a higher GPA and was very involved in extracurricular activities, while David had significantly better standardized test scores than I did. Funnily enough, I am probably the person who compared myself to my twin brother the most our entire lives, as I am literally doing when writing right now. In the end, we only had one overlap in the schools that we applied to. I am currently studying English, French, and economics at McGill University, while David is studying computer science and biology at Union College.

Besides having different experiences and escaping comparisons, there have been other benefits to going to different universities. The first being that we are forced to talk to each other, as we no longer see each other every day. This honestly is healthier for our relationship; we're somewhat similar people and, because of this, we tend to get on each other's nerves when we're around each other all the time. The second is that after having so many experiences together – from learning how to walk to learning how to tie our shoelaces – we can have our own experiences separate from one another.

Going to a different university than my brother has benefited me thus far. It allows for more personal growth, and I'm not attached to the label of being a twin. Of course, not everyone has a twin, so my general advice for people starting university is to not get tied down to an identity that might have followed you through elementary and secondary school.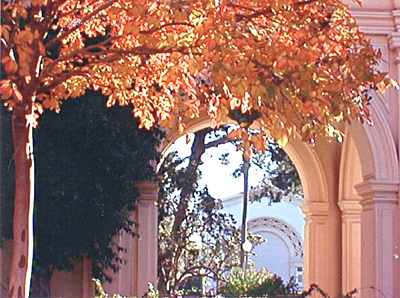 © Rachel B., San Diego, CA