Wet Paint
MAG
January 17, 2017
Start with wet paint dripping from the bathroom walls. A drab white appearance, dull enough to bore those who enter. My father hammering a rusty nail into the wall in order to hang a watercolor painting of a boat peacefully gliding along a pond, a painting that seems to give vitality to the room in a way that the white interior, the maize hand towels, even the unsettling shower curtain with ducks, simply could not manage, though still not enough to alter the dim atmosphere of the space.

Now add a slamming door, a couple of expletives, maybe an eye roll or two. Lawn mowers growling as they devour freshly cut blades of grass on a brisk November afternoon, the leaves rustling, swirling in a multicolored spectrum. A set of AP Psych notecards, detailing the essentials of operant conditioning. Schnauzers prancing, racing, sliding along slippery oak wood floors, chasing after another squeaky, sodden ball flung in their direction. The smell of pumpkin pie baking while thin, pale slices of bananas, perched on a cutting board, wait to be accumulated with the chilled pies.

There would always be football, which was naturally appended to my father's intense distaste for the Cowboys, my mother's ill-advised fandom of Detroit, and my complete lack of inspiration in a Bears team that was slotted last in the division. The buzz of Jim Nantz and Phil Simms, their casual, monotone reporting gently guiding my thoughts into a lull and tugging at my eyelids.

Throw in a college essay, chock-full with long lines of balanced rhetorical strategy paired with intensive detail. A thorough description of what failure really means and what we can learn from it, at least within the realms of my individual experience. 370, 490, yes 580 words should do it. I could talk about what failure within music taught me about character, about how true success wasn't a measure of winning, but how we respond to those losses … all that smarmy bulls**t the admissions counselors enjoy reading. Relate it to my hopes and aspirations. It didn't need to contain real substance beyond what the fine print required. It was for display. It conformed to the society in which it existed. Like dreary, white paint dripping from the bathroom walls.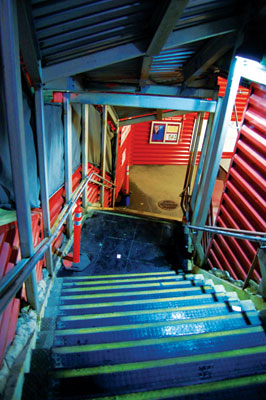 © Karen C., Holbrook, MA