College Essay Writing Tips
July 28, 2016
As a recent high school graduate, I have gone through that daunting process we all know as the college application. I remember the stress of juggling between the SATs and the A-Levels (or the AP exams and the IB depending on which you are taking), the winter holidays I spent crafting and perfecting my essays, and the weeks of my interviews. While the whole process took quite a lot out of me, I dare say that the essays were the most time-consuming due to their significance.
Here are a few college essay tips I've garnered from my experience in the college application process. Of course, I'm not here to teach you how to write your essays - that's completely up to you! Rather, I'll talk about two common problems when trying to start on your essays (which I faced!), and how I overcame them. If any of you are having trouble starting your essays, do give this a shot. I can't guarantee that this will work for you, but it did for me. I'm only here hoping to help whoever I can.
Why bother?

It's imperative for you to know why the college essays are so important. While you can't control your family's financial situation or background, your essays are one of the few things you can truly control. This is your chance to put your best foot forward and show those admissions officers exactly what kind of person they're considering for admission.

You can also talk about an aspect of yourself which cannot be seen elsewhere in your application. For example, your essay explains that you've decided to concentrate in molecular and cellular biology because someone close to you is currently fighting an illness, which is also the reason you've spent the past few summers researching at the local research centre. That's something the admissions officers won't know just by looking at your activities section.

Some people even argue that your essays are more important than your SAT scores since the admissions officers will probably only take a few seconds to look at your SAT scores (to determine your readiness for college work), but they will read your essays several times over. After all, your essays will show the admissions officers who you are as a person and help them decide if you'll be a good fit at their school.

That being said, please don't undermine the importance of the SAT. As Elizabeth Heaton, a former admissions officer at the University of Pennsylvania, has stated, "I never saw a phenomenal essay suddenly make up for everything." A spectacular essay can never make up for terrible grades or a criminal charge, and quite frankly, there's a reason why the top schools in the nation have high median SAT scores. I myself put a lot of effort into my SATs, and I'm grateful I did. Again, don't slack off in school, study hard for the SAT/ACT, and stay out of trouble.
The Most Common Essay Mishaps:

Since you are most probably applying to a number of colleges, you'll have to write quite a number of essays. You can go lazy and choose colleges with similar essay prompts, but seriously? Besides, colleges sometimes have a few short essay prompts (100-250 word essays), so there really is no escaping writing at least five essays if you're applying to a lot of schools. Here are two problems I faced and how I solved them.

News flash: They actually have the same solution.
1. I don't know what to write about

While I personally knew I had to write about a certain topic in one of my main essays, I did get stumped by a short essay prompt. Unfortunately, it wasn't optional, so I had to wrack my brains super hard for a good topic. Worse, I sort of saved it for last and was literally brainstorming mere hours away from the deadline. Woo.

Usually, the advice given by most experts will be to write about something you're passionate about. That's true. I breezed through the essay I wrote about what I loved because it was just so easy to write from the heart. But let's be honest here. If you guys are truly passionate about something, there are only so many reasons for you to be reading this right now. It's either you've exhausted that option, or nothing particularly stands out. That's okay; that's what I've written this for.

So instead of crying and pulling your hair out, try asking yourself this one question: what part of you can you not be without? What aspect of you makes up so much of who you are that you won't be yourself without it?

Let's take me for an example (I find examples to be the best explanations). I love writing, reading, and debating. Take that away and I'll be unrecognizable even to my closest friends. See what I mean? They are so central to who I am that I can't be myself without them.

How about yours? It is pretty tough to be so insightful about yourself, but the purpose of your essay is to let the admissions officers know more about you, so you have to show them who you are as a person as completely as you can.

The easiest thing to do is determine which activities take up the most of your time, because why would you spend time doing things that don't really interest you that much anyway? Furthermore, our interests shape who we are as individuals, so this is a good way to start.

What if you spend most of your time studying? I personally don't see how that can make for a terrible essay, even though you ought to be careful with your choice of words. I once read an amazing essay about a girl's appreciation for speaking and I can say that it's very much interesting and insightful despite its seemingly mundane topic! It's not what you write about but how you write it that makes the difference between a good essay and a mediocre one.

Still, I'd advise you to not come off as precocious. Instead of talking about how much time you spend studying, try talking about how much studying shaped you as a person. Does studying teach you to be tenacious? Responsible? Again, you're the author of your own story, so feel free to write it anyway you want.

Do give it a try, even if you think it's silly. What if you spend most of your free time watching makeup tutorials on Youtube? Perhaps you can talk about how wonderful it is to bring out the best in everyone, despite having to work with very different features. It certainly will help if you have some sort of an activity to back your interest- maybe start your own beauty channel or be the makeup person in all your school plays? Nothing is "too silly" to be a topic for your essay, so don't sweat it too much!
2. I don't know which to write about

This probably sounds crazy, but it happens. Honestly, this was what I struggled with when I was brainstorming for my essays, and it couldn't get more frustrating! I had so many potential topics (a lot which turned out insignificant anyway) that I spent a long time deciding on the right one. We all know how important college admissions is to us, so it's only natural that we try to craft our application as perfectly as we can, and sometimes we think it goes down to the perfect essay topic.

Having a good essay topic certainly helps, but remember that you can turn a mundane topic into an extraordinary essay if you write it well.

The simplest solution will be to write all your ideas out and compare which essay turns out the best. After all, people can have many interests, and it will be difficult to have to choose. If time is plenty, then I'd suggest you to try this out.

You can also write all of them out and split the essays when sending them to the colleges (write five essays, send two to one college and three to another). Personally, I won't do this; if I ever get rejected from my dream college and get accepted to another college of a similar level, I don't want to risk myself thinking that if I've sent the other essays, I would have gotten in. Regret isn't fun.

However, if you're anything like me and are too lazy to write eight different essays, or are threatened by a fast-approaching deadline, this should work well enough.
Again, ask yourself which aspects of yourself make up the most of who you are. If you think that all the topics you're going to write about are significant to who you are, making a list will be very effective (I did this for my activities section too, since we're asked to rank our activities based on their importance to us). Write all of your experiences/interests down, then start ranking them from the least important to the most important (I find it easier to start from the bottom!) Still, if you think you can write better for a seemingly less important topic compared to a more significant one, then it's up to you. Your essays aren't going to make or break your application, but they still play an extremely significant role. So don't stress yourselves too much, but don't underestimate their importance!
Last Tip: Be Honest With Yourself!

As obvious as this may sound, it is still a rule that many people break. Of course, there are extreme cases of dishonesty, such as writing about things that never even happened or having a "college expert" write your essays for you. I hope you guys aren't doing that. I suppose some people feel that the ends justify the means, but try to consider the potential self-questioning that's bound to follow. If you get admitted to your top-choice college (especially a selective one), won't you at some point think that if you've done differently, you won't have gotten in? Personally, I will feel that I don't deserve to be there, and that's very damaging thinking.
Again, I'm talking about serious cases of cheating here. It won't matter if you forget tiny details like the time of the incident or the color of a building. Descriptions are there to make the story flow better, and as long as you're not making something significant up (like the lessons you learned from a certain experience), it certainly is okay.

What I meant by being honest with yourself is to write about something you truly care about. For example, if your true passion is baking, don't feel obligated to talk about your experience in the debate team simply because it sounds "cooler". In the end, your enthusiasm shows in your writing and you'll write a far more stellar essay if you write about something you truly love rather than something you don't really care about.

I guess that's it! If I can offer you one last piece of advice, it's to do your best in your application. I hope that all of you get in your dream schools. Never lose hope despite the odds, and do your very best. You've worked so hard to get where you are, so make the best out of it.
Best of luck!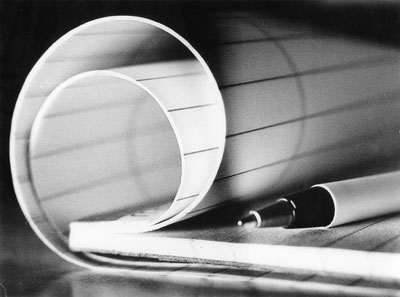 © Samantha M., Bethel, CT