Running Out Of Time
MAG
May 7, 2015
"You've got to get out of your room more. Go to parties! Hang out with people!" When I told my dad that I had turned down the offers I'd gotten to go to parties since I started college, he attempted to convince me that by skipping them, I was missing out on part of "the college experience."
I've always had friends, but until now I hadn't realized that I'd made most of those connections through a mutual dislike of partying. In seventh grade I admired my to-this-day best friend Cayte from afar because I'd always see her off by herself playing pretend and trying to rope others in, or seeming content to play alone. I met other friends through school plays, where we sacrificed our social lives for vigorous rehearsals. I often make friends when I'm off doing something by myself and some other loner decides to join in.
Now, I wouldn't consider myself socially deprived. I've been to parties, and they all feel the same. At cast parties, frat parties, even family parties there seems to be this innate flow that I just can't seem to catch on to. It's like everyone else is flowing with the tide and for some weird reason I'm trying to swim upstream. The activities make no sense: many people are simply eying the crowd for potential mates, and the few conversations that occur seem uninteresting.
My dad's defense of partying was interesting for a few reasons. First, he phrased it as if not enjoying partying was wrong. He implied, just like the countless college films I'd seen, that there was something wrong with me – that I should, in fact, enjoy partying. I don't, on the whole, like parties, just like some people don't enjoy attending lectures or going to comedy shows. Also, Dad talked about partying as if it were healthy. Is it really a rite of passage for college students without which we miss out on some crucial part of our development?
To answer this question, I knew I had to do something so completely out of my comfort zone that I was positive I'd have an awful time. I attended a college party.
The party was loud. People stood around and then one by one sifted through the little cliques that had emerged and settled on a new one. After playing with the dogs for a while, I decided I should try to talk to people. I practically lost my voice after an hour of shouting over the unnecessarily loud music. Some people were dancing. There were a few couples and a few soon-to-be couples and then a lot of single people flirting it up. Some were having fun and going crazy. Everyone seemed to be smiling. I didn't understand why. I still don't.
In trying to talk to people, though, and going with the flow of the party, I became more comfortable. I didn't feel left out, but simply disinterested. I discovered that the attendees enjoyed being at the party – despite the loud music, cheap conversation, and constantly changing cliques – because of a shared desire to enjoy this moment together and not think about the rest of their lives. The music is loud to drown out all the stress. People said they go to parties to feel good for a little while before they have to return to school, jobs, and family life – the things that cause them worry.
Although I finally opened my mind and learned to respect the party culture, I still didn't find any joy in it. It isn't for me, and that's okay. I can feel free to do the things I enjoy, and respect people who enjoy different things. I can feel confident in my dislike of parties but not be afraid of them.
Humans all need to occasionally escape from our worries and de-stress. The unique ways that we choose to do that make us who we are.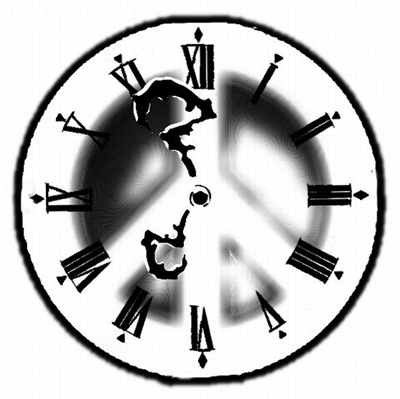 © Joseph S., San Anselmo, CA