Misunderstandings
May 20, 2014
"Can I have a word with you?" I asked her hoping that whatever the reason she is upset with me will evade. I held a hope with me that things will be normal again. But boats with no sailor drown no matter however the crew tries to control it. So was I the crew and she the sailor of the boat of our misunderstandings.

"I don't want to talk to you!" she replied and walked away leaving me all alone in the cold desert. I kept stood there and tried to figure out what must have been the cause for her changed attitude towards me.

Things were so pretty earlier but this phantom called 'Time' had taken its toll and molded them into a torn paper.

It must have been some misunderstanding! The winds must have flown in the wrong direction.

How strange misunderstandings are! They tend to break even the strongest of relational threads. In the blink of an eye, things go so wrong as you never had expected. And then may however you try to mend them, they only break away.

'What should I do?' I wondered.

Well, that's a query everyone faces with that what should be done to make things fine again. 'Go and talk!'; that's possibly the best solution to it. Speaking out your problems and expectations from the other with a positive outlook is what can be help.

Relations are like a silken thread; too soft to touch but too weak to break. Let no misunderstanding reside in your priceless relations. And even if they do, push them out of the door!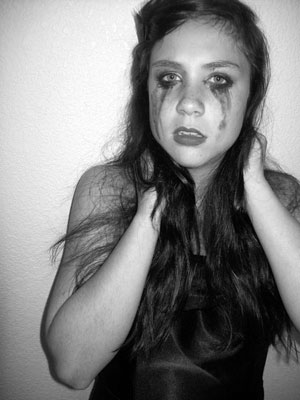 © Tiana D., Monument, CO