Uncommon Applications
MAG
July 26, 2013
Here's the skinny: applying to college is terrifying. You have to somehow sell yourself to people who have either never met you or barely know you – while appearing charming, eloquent, and not desperate. Your parents have one idea where they want you to go, your crazy aunt has another, your little brother doesn't want you to go at all, your friends have their own problems. Somewhere within this torrent of opinions and pressures is you, just trying to remember the appropriate place to use a semicolon in your college essay. Your head definitely isn't wrapped around the idea of leaving the bed you've slept in your whole life and changing the world as you've known it for at least the next four years, if not forever. At least that's where my head is right now.

The dreaded college application process is not dreaded simply because it's the most difficult writing anyone has ever done. It's dreaded because you have to look at yourself on a page and see if what you have is enough. Were your grades not that great that one year and now you have to explain your massive mess-up? Welcome to my boat. Were your SAT/ACT scores an embarrassment? What about your extracurriculars – did you really leave your room that often? Right now, no one wants to.

But here's the point. I'm throwing everything I have into a college application. My hopes, goals, fears, frustrations, everything. Then you click the Common Application and suddenly all emotions and memories you've ever possessed cascade from your brain and you stare at your computer screen like it's an alien about to eat your face off.

As I'm looking at college acceptance rates, it makes me want to hide in my bed and just live with my parents and eat cookies all day. But deadlines are looming, and I have two options: to be the best applicant I can be, including flaws and screw-ups, or to actually live in my parents' house and eat cookies for the rest of my life. Though I love them, I wouldn't want to do that to them or to me.

The application may be called Common, but
this process is anything but. Make sure you're not either.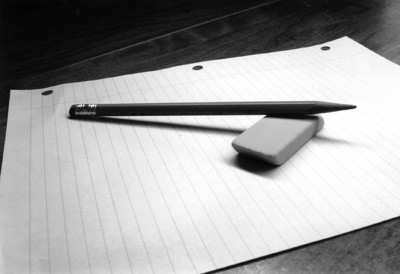 © Michael H., Mildford, CT