Studying Abroad in College
November 16, 2012
Studying abroad is a cultural experience that every college student should take part in. It is very likely that "once you graduate and get a job, you probably won't have the chance to spend three straight months traveling and experiencing new cultures" (Connor 1). This is why studying abroad is an opportunity that many students take advantage of. Nearly "80,000 American college students study abroad" (Zoffer 1) yearly. Students should choose to study abroad because it will help them develop into better global citizens and it will give them an advantage in their future careers.
It is important that students learn to become better global citizens. Global citizens are greatly educated in other ways of life, other ways of culture, and other ways of business. How can students truly understand a new culture without being immersed in it themselves? Taking part in "international study programs allow students… to attain a perspective on the world that is key to their ability to compete and contribute to society at large, and also prepares them for the global nature of world affairs" (Zoffer 3). Becoming aware of the world is an important step in understanding how to become better citizens. If students take time to study in another country, then they will be exposed to experiences that could change their outlook on life. This will give them an entirely new perspective on how the world around them functions internationally. Once a student becomes a better global citizen they will have more opportunities in the future.

Studying abroad gives students many opportunities to prepare for their future careers. If a student studies abroad then they will have the chance to get a look at the works of international businesses. Students will have the chance to work, intern, or volunteer abroad. They will be able to have real-world experiences that will improve their chances of success. This is because "students recognize that in today's workplace they need to have specific overseas experience to show…they have cross-cultural competencies" (Summers 2). This experience from working over-seas will show their future employers that they care about international affairs and the world around them. These new experiences "can give them a leg up in the job market" (Summers 2) and get them a culturally enriching job doing what they have been studying and preparing for in college.

The reason that many college students don't study abroad is because they are afraid that they won't graduate on time. This would be because they think the credits they earned abroad won't be transferable. However, there is a very simple solution to this situation. If students talk to their school's international studies advisor, then they can "find out which requirements you can fulfill abroad, then map out all of your semesters until graduation" (Connor 3). If students know what classes they are going to participate in abroad, then their advisor can help insure the transferability of their credits. This is not a serious problem as long as the trip is planned properly.

College students should take the time to study abroad in another country. This will give them exposure to different cultures and ways of life. Their global perspective will be altered and enhanced as well. No matter what major they are, each student will get an unforgettable experience. Studying abroad will give students the opportunity to develop into better global citizens and it will give them an advantage in their future careers. Make the choice to study abroad today.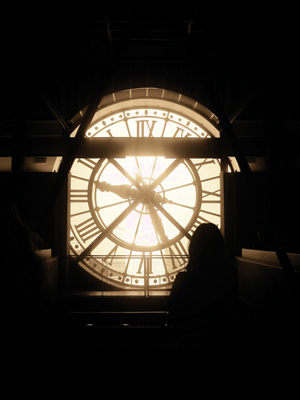 © Treza R., Kalispell, MT