Why a Cheap College is Your Unexpected Ally
April 16, 2012
Hey you!

Yes you! I know a lot more about you than you might think. I know that you're thinking about homework and summer plans. I know that you're tired and ready to go take a nap. And, since you're here, I know you're also thinking about college: the environment you want, the weather you want, the academic focus you want. Some of you have started thinking about getting student loans. And started worrying about the debts you face when you graduate. 

And who can blame you? In the past 30 years alone, the cost of college has nearly tripled. A cost increase that has not been reflected in household incomes. If your parents aren't paying for your college education, you're going to have to take out loads of student loans. And when you graduate, the grace period only lasts so long before you have to start paying off the hundreds of thousands that you owe. There is a solution....

Go to a cheaper college. This thought might make you more than a little uncomfortable. "A cheaper college? But I want a good education...." This is a common misconception: something that many parents and guidance counselors and teachers have driven into our college-bound heads. A good school is a school with a big name and a bigger tuition. This is not true. Look at New York's public schools: SUNY and CUNY offer fantastic universities and doctoral programs. Their honors colleges ensure that you are in a motivated group of students: Typically, only the top ten percent of high school students are admitted into the honors college programs.

And if you are still not convinced, and still want to get a degree from a school with "prestige", you can always apply to finish your education in one of these prestigious colleges. Graduate schools like to see that you have worked hard, no matter what school you come from. This way, you can get all of the "glory" of the big name schools, with the affordability of a base education at a cheaper college.

While it's easy to get caught up in the stress and anxiety that comes with searching for colleges, it is important to remember that you don't have to go to a certain school to be hard-working, smart, or significant. The president of Nike, the AFL-CIO chairman of the board, and Terry Gross (of NPR's Fresh Air) all went to SUNY schools. Colin Powell and Jerry Seinfeld both went to CUNY schools. Journalists Martin Agronsky and Mike Emmanuel both went to Rutgers University, along with four NASA scientists. This is a small sampling of the many, many extremely successful women and men who have graduated from these public universities. They were successful not because of where they went, but because of what they chose to do with their education.
    When you are looking for colleges, remember that you don't need an expensive college to get a good education, find a good job, or make a difference in the world. You need your brain and your hands: to think actively and work consciously. You do not need to be weighed down by the enormous debts of student loans. Look for an affordable college: you will get a quality of education as long as you're curious.

It's on you.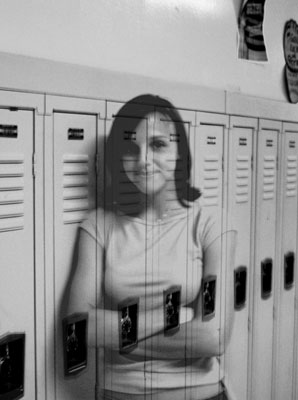 © Amy D., Troy, OH