The Issues that Fatigue the High School Student
November 14, 2011
Worried about college? Well, everyone is, especially in today's econonmy. The essential reason for apprehension is the financial state most families are in right now. Competition, tution, and leaving home also contribute to the stress many college students face.
Families are under much pressure financially due to the increase of college payments. According to College Board, the average tution for a private school is $25,000 ,and for a public school it costs $6,600. If you plan on attending a prominent private school, the yearly cost would be roughly $50,000. The University of California Regents are planning to increase college student fees by 32% after a 20% reduction in state financial aid as a result of California's budget crisis. In addition, the U.C. system will have to cutout $637,000,000 from its budget due to the economical standpoint of the country. These excessive budget cuts will effect student admissions drastically because many colleges have to cut back on classes. Another troublesome issue is debt. Even if families manage to end up paying college tuition they end up owing thousands of dollars. USA Today reveals that the average college graduate owes $17,000. In this hapless economy how is the average person supposed to pay for college?
Another major college problem is the increase of competition in today's generation. The strive to get admission into prestigious universities is enervating students who work indefatigably. Their strenuous and arduous labor is still not enough to captivate admission officers, because colleges now have their eyes set on the "perfect student". Students in the U.S. are not only facing competition against each other but against students from other countries, gender, and race. When applying to a college, students should deeply consider what they are most passionate about. Colleges look for students with passion, high grades, and something that sets them apart from the rest of the crowd.
Aside from the problems, college helps students reach their aspirations. If students are in need of financial aid they should apply for Pell Grants, Perkins Loans, Stafford Loans, Federal Supplemental Educational Opportunity Grants, Parent Loan for Undergraduate Students, scholarships, and FAFSA. However, the essential solution to these alarming problems is simple. High school students must work as hard as they can, consider the statistics of the college they are applying, higher their G.P.A., and ultimately find a passion that will set them apart from being labeled as mundane.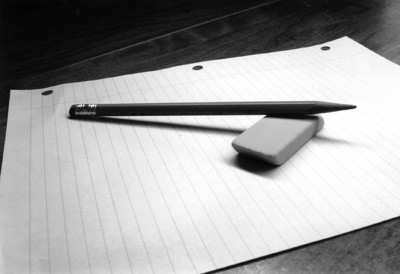 © Michael H., Mildford, CT