An Interview
MAG
Having an interview doesn't sound like a big deal, you simply go in and meet someone, talk for a while, and then leave. Nothing to stress over, not the end of the world, but I've never been interviewed and I have my first one tomorrow for Columbia University.

I've spent a lot of time thinking about it and have decided that it shouldn't matter all that much. It seems that the interview would only make a difference if the college is on the fence about you, or if the interview was absolutely atrocious and they walk away thinking that you are too, then the admissions officers might be prompted to reassess your application. On the other hand, if you were in the "maybe" pile, a good interview could push you onto the list of accepted candidates.

I know I shouldn't worry. After all, they probably have already made up their minds about me. My essay was, to say the least, unique. But I am still worried. I have no idea what to wear. The interview is at Starbucks. What does that mean? My friend, who did a slew of these interviews last year (and who was accepted to Columbia), told me to wear jeans and a nice sweater. I was going to go with a skirt. The fact that it's at Starbucks, however, is making me think that jeans might be more appropriate. And then there's the problem of knowing who my interviewer is. I discussed this with my music teacher, who suggested, "They'll probably be wearing something that says Columbia." That brilliant idea hadn't crossed my mind, which just goes to show that my brain has ceased to function. Stress is taking over my life.

I don't know if I should bring anything. I'm being interviewed by a graduate student. At the moment I'm contemplating bringing a copy of my transcript and my extracurricular activities, just in case. I highly doubt he's seen my application. He's probably more interested in getting a sense of who I am. It would work out well if the conversation focused on me. I don't think I can possibly forget everything about myself, even under pressure.

Tonight I will prepare. I will choose what to wear and what, if anything, to bring. And then I'll pray. I like to talk, so this should not be a problem. Hopefully when I get there I'll find that this is actually the part of the process I'm most comfortable with. Until then I'll spend my time preparing, hoping and praying.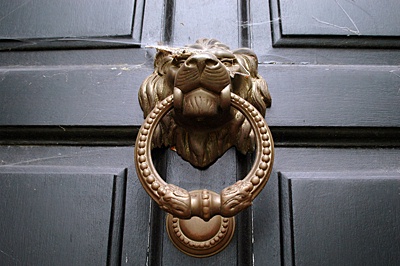 © Linhda T., Durham, NC