My Advice To You
MAG
Where am I? Sure, I am at college, in my dorm room, but where am I? I am nowhere without giving you my advice. College is the time for you to find yourself. This time last year, I could not imagine being here. I was in the shoes of most high-school seniors, sitting in one of those desks you sit in every day. While many of my friends were going out on Friday nights, I wasn't. I was working on getting into college. I was applying for scholarships and everything else I could. I heard people say, "Oh, apply for everything" and "Do it early" and they were right because what got me to college? Definitely not procrastination!

Applying early helps your chances of acceptance as well as your chances of getting financial aid. Look at today's date. If you are a senior and have not completed at least one application, you are behind. Procrastination! Did you know that if you get enough scholarships, you can pay for your entire education, even have money to put in your pocket?

My advice: get over any procrastination right now. It's not a good habit and while I was not much of a procrastinator, I've seen it affect the lives of those around me and it is not a pretty sight. No one is going to accept your procrastination once you get to college. If you screw up, you will just have to cope.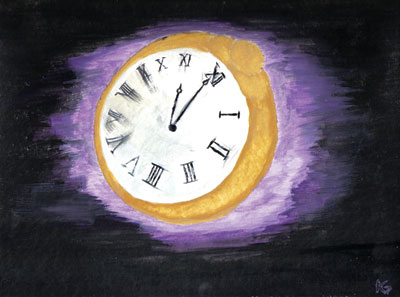 © Kyle G., Clarksville, TN