Acceptance
MAG
In mid-December, William Paterson University came to my school for an Instant-Decision Day. I had a feeling I would be accepted, but not knowing for sure was driving me insane.

I was due at the guidance office at 11:15, but the anticipation was killing me so I decided to go down 15 minutes early. I knew what was waiting for me could change my life and give me a great education.

I turned the corner into the office and nearly ran into a fellow student, Kyle.

"Are you here for William Paterson?" I asked.

"Yes, but the guy's running late. He hasn't seen anyone yet." Hearing that didn't exactly ease my nerves. Knowing I would need to wait even longer for my interview was like teasing a child with candy.

After a minute or two, the door to the conference room opened and the guidance counselor introduced both of us to Mr. Yates. We all shook hands, and then I left to wait while Kyle talked to him. It wasn't long before Kyle reappeared.

"I'm in!" he yelled. At that announcement, our counselor called Kyle into her office to congratulate him. It was my turn, and I couldn't be more ready.

Mr. Yates was getting some coffee and hurried back to his seat when he saw me enter.

"Good morning. Please, have a seat," he directed.

I sat directly across from him and he immediately began to speak.

"Well, Taylor, I have just a few questions for you." He began to ask about academics, activities, and what I wanted to do with my life. We went back and forth with questions and answers until I hit a bump.

He had asked about my toughest class, AP Physics. He wanted to know why I thought it was so challenging and what I was doing to raise my grade. In answering, I began to bash my teacher from the previous year. He stopped me mid-sentence to critique my response.

"I don't want to worry you, Taylor, but it's probably not a good idea to speak poorly of an educator when you are speaking to an educator. This doesn't factor into your interview, but it is a suggestion."

We moved on with the interview after this slight setback. Mr. Yates began to run out of questions (which I thought would never happen) and finished with, "Taylor, I'm happy to accept you to William Paterson University." A huge smile spread across my face and as it did, one ran across Mr. Yates' as well. I was accepted to my top-choice college and it all took less than ten minutes.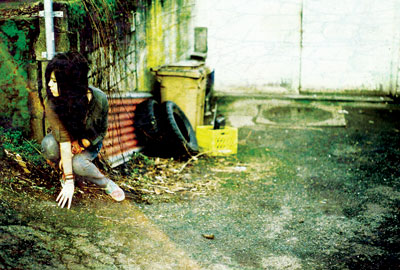 © Hailey J., Lake Oswego, OR