College Misericordia
MAG
College is an important step in life and it is essential that I make the right decisions when considering where to go, how much tuition is, and if there are any scholarships available. The first step was deciding on the location of my college. Do I stay close to home with my parents, or do I go to Pennsylvania where all my relatives are? Each location has its advantages and disadvantages. Florida schools are close - I could be just a few hours from home, and they are less expensive for Florida residents. Plus, I could receive the Florida Bright Future Scholarship, which would make college almost free. But many of my fellow classmates want to go to an in-state university, and if they have slightly better SAT scores or GPAs a tenth of a point higher, they're the more qualified candidates. I've already seen friends deferred from FSU and UF who seem just as qualified as some who were admitted. It's a vicious competition.

Pennsylvania has its perks. Most of my relatives live in northeastern Pennsylvania, and our family owns some properties there, so I could live in one instead of paying dorm fees. Colleges in the North are also known for their quality and many people have told me about the wonderful educations they received at schools like Bloomsburg, Wilkes, and Misericordia. There are also a few disadvantages to going to school in Pennsylvania, but the cost of tuition at a private school is my main concern.

Senior year is almost over and I've made my decision. Florida lost. There is no need for me to go to an overwhelmingly populated school where I would feel like a number. I want a smaller, more personal school, one where I can actually know my professors. The colleges in the Wilkes-Barre area all have their advantages, but when I toured College Misericordia, it just felt right. The staff and students were friendly and very eager to tell me about the wonderful school and its 2,100 students.

Although my parents liked the female-to-male ratio, I was more interested in its guaranteed placement program. My education is very important, but I worry most about getting a job after graduation. I know lots of people who have solid educations, but no jobs. At Misericordia, however, you are guaranteed a job after graduation and if you don't get one, you are offered a paid internship. This alleviated my worries tremendously. My tour guide also explained the arts program Misericordia offers, which was exciting because I didn't think I'd be able to continue my choral activities into college.

The campus was beautiful, from the library to the new sports center and dining hall. The crisp mountain air and trees everywhere were definitely a change from Florida.

My second visit completely opened my eyes. I was able to sit in on a class and was surprised to find only six students! They were presenting mock lesson plans, something I was familiar with since my father is a teacher. The students even involved me! I could definitely see myself in a class like that. With such a small class size, you know you will receive the attention you need.

The counselors were very helpful on my second visit, taking me step by step through my financial aid options. I had visited, toured, submitted my application, and was accepted - with scholarships, to boot. I ended up receiving more aid than any Florida school would give me. I've recommended that my friends look into this school and intend to tell anyone who asks about it that the search that led me to it was an excellent experience.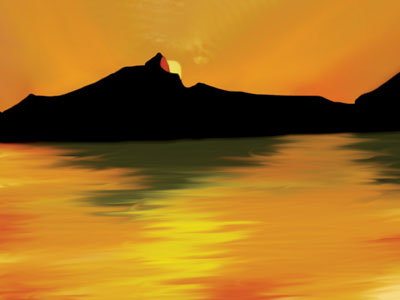 © Rachel M., Camarillo, CA