A Tour Through Snowmageddon
May 24, 2010
The Scene? Snowmageddon, twenty-ten. The setting? Somewhere in Delaware (it's hard to get lost in this state, it's rather small), precisely at the center of the University of Delaware campus green. Rather large snowmen surround us, and walls of snow threaten to swallow us whole. I am dumbfounded. This is the most snow I've ever seen on the east coast. Where is the grass? Where are the sunbathing students with their laptops, cell phones, and text books?

Oh, right. They're all inside where it's nice and warm. So why am I out here, freezing my butt off? Because I'm taking the tour, of course.

We've just exited the activities building (that's a fancy name for gym), and now we're out on the campus green. Although, somewhat ironically, I don't see any green in sight; only white. The gym is spectacular. Featuring a huge weight and fitness room, two indoor pools, racquet ball courts, basketball, and any other indoor sport imaginable, all enclosed in one giant building. Not that I would use the facilities that often, but it's nice to know that they're there.

I love the proximity of everything here. I could walk from the south end of campus to the north end in under fifteen minutes. Not to mention the bus services and the Amtrak station five minutes from the center of campus.

From the green we walked into the Gore-Tex building to see a typical lecture hall. Pretty small room for a "hall," but hey, I'm not complaining. Small rooms mean small classes. The tour guide had mentioned that earlier: most classes are under 35 students; only five percent is forty students or more. This is a major plus. And so are these chairs! Comfortable, not rigid like those stupid high school chairs.

And then it hit me. Soon, I won't be in high school anymore. I'll be just another face in the crowd at "big school," as my favorite teacher calls it. College is a big deal, and I need to take my search seriously. But in that respect, I am really loving University of Delaware. Everything I have seen so far is good; I have yet to notice a negative.

This is all good, but the biggest reason I chose University of Delaware over any other choice (It is a slightly obscure college, isn't it?) is because of their Environmental Engineering program. Lost of schools have Engineering schools, but very few have Environmental Engineering. I'd like to work with renewable resource technology, and the degree offered here at Delaware is unmatched in any other college I have looked at.

Delaware is a great school, from the campus to the academics to the activities. I love every aspect of it, and the tour has only proved that. Everything I have learned in these three short hours is only adding to my love of this school. There's only one issue that I have. I can no longer feel my toes. Can we go back into the warmth, now? I don't like snowmageddon.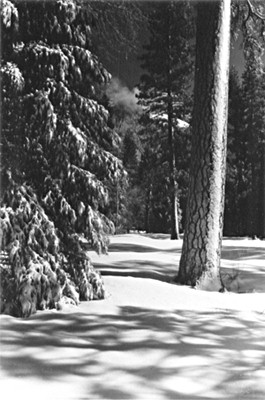 © Steve S., Marblehead, MA