The College Admissions Essay Dilemma
January 9, 2012
Here I am, sitting in front of my computer racking my brain trying to figure out something to write down. One would think after four years of intense high school work, a 250-500 word essay would be a piece of cake. Wrong. How do I choose a topic? All the topics are inherently the same: distinguish yourself, tell us who you are, what experience has impacted you. But how do I answer that? How can I say how I am unique and worthy of acceptance to a whole bunch of strangers that only know me through my transcripts? Those pages are not me. Well, at least, they are not all of me. Should I just describe myself and call it a day? Should I say why I want to go into the major I do? There are a ton of experiences that have impacted me. I mean, I can't think of a single one right now…but there has to be one, right? I honestly just want to take my computer and throw it out of the window and tell my colleges about that experience. I can see the headlines now "The Girl Who Went Mad Because Of Her College Application Essay." I don't know if this is writer's block or just honestly have nothing to write about. What interests me? Okay, well I like to…travel (mostly for the cute foreign guys), read, hang out with my friends, watch anime, play video games, dance around my room… I remember once I was dancing around my room to Taylor Swift and I tripped over my garbage can and sprained my ankle. Imagine I wrote about that to my colleges. I'd probably get a few chuckles while they were transferring my application to the reject pile.

I wish I was Harry Potter. Harry Potter would have had the easiest time applying to college. He could just be like "I'm Harry Potter. I defeated Voldemort. So what's my schedule?" Even freakin' Bella Swan gets an easy pass to college. Despite the fact that she just sulked for half a year because she got dumped, but no it's okay since she's dating a vampire and got good grades. I wish I could like pull a Katniss and like mail my colleges an effigy of Seneca Crane with an arrow stabbed through it. They'd probably think I was a psychopath, but at least it would be creative. Ugh. Fictional characters have it so easy. Honestly, I would way prefer to be a tribute in the Hunger Games than write a college essay. Not saying that the Hunger Games aren't terrible, but just that college apps are worse. I'd like to be Gemma Doyle pre-The Sweet Far Thing and just escape to the realms and meet up with Kartik ;)

I guess my rant is done now. I've already written 467 words. This was supposed to inspire me to write something amazing, but I haven't yet had an epiphany. Whatever. I'll try again later. My college essay not another rant, just to clarify. I hope I actually find something to write about, otherwise I'm screwed.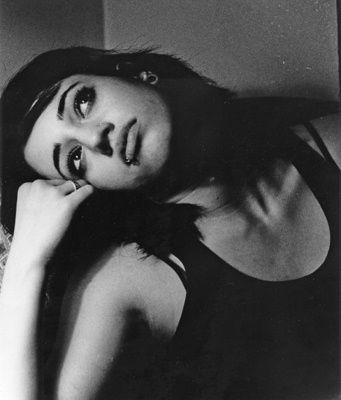 © Jessica B., Bethesda, MD