Plate it Up
November 10, 2011
Barely making it out alive, I slid to home plate and plopped down on the couch: it was over. Months, Years, Decades, or has it only been Days? My brain has been cooked, fried, scrambled, sautéed, and diced. But it's over – well, the appetizer was served and devoured at least. The entrée was barely visible, sitting on a plate as it was, waiting to be delivered. Still, the menu was shut, sealed, forgotten; the decisions put into writing and sent off to some backwards kitchen complete with chefs that architected my future in a blur of banging pots and thousands of incoming orders that competed with mine for attention. Let's just hope mine stood out, just enough. Let's hope it found the balance between as obnoxious, "hey, look at me!" screamed by an order of escargot and brie and a meek, "never mind me, I'm not all that special," whispered by the traditional burger and fries.

It's self-seat and self-serve here; I waited on my own order – half of me tapping my foot in impatient anxiety, the other half pleading for "just another minute" with the thick, 500 or so page menu. (Who had the time to count?) Now, I was just content with the wait, elevator music played soft in the background, and I could barely stand to watch the other undecided customers fumble through the endless options – is that how helpless I looked? Nah, puh-lease.

Though vulnerable to these bizarre chefs, I felt secure now. I'd deal with the cards dealt once they were out before me.
I closed my eyes as I lay on the couch, with plans to sleep until April, only to be awakened by the sound of a mail truck barreling down my street, holding inside maybe what I ordered, maybe not. Let the chefs who got the order right fight over me.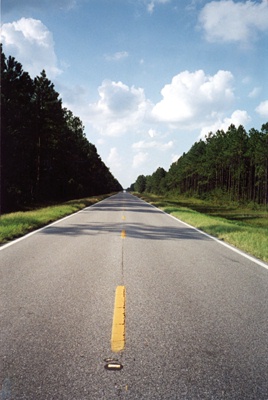 © Amanda M., Coventry, RI