my first time
February 28, 2011
When I was 5 years old I got a so lucky while I was I Indiana. It was a Friday night and my mom was going out and I had to stay home alone. The doorbell rang and my mom asked who it was and it was a guy from my school who I had the biggest crush on and he asked if Nicole was home and my said hold on for one second.That night the best thing that could happen to me did.

My mom came running in the room and told that a boy from school was outside asking to see me. I was in a tank top and a shorts. I asked my mom to go see what his name was. She asked what his name was and he said Cole Payton. She told me and I freaked out I told my mom to tell to come in once I'm upstairs to get dressed. He came in and acted so polite and I didn't not know what to wear he was just wearing shorts and a short sleeve shirt. So, I put on my favourite t-shirt and my favourite pair of short and brushed my hair so well I looked like I just stepped out of a saloon. I Quietly tiptoed down the stairs to him sitting at the bottom of the steps in my favourite chair in the whole house. He saw me and a huge smile grew on his face like none ones business.

He told my mom that he have me home at reasonable. My moms jaw dropped when she heard that. She okay and we walked handed in handed to his parents car. He introduced me to his parents and his sister who was about 4 years old and his 2 year old brother. We head to a pizza joint named Papa Murphy's and had over 10 pizzas and we had some many leftovers we took them to the headless horseman at conner prairie. We where eating pizza on the hay ride and the headless horse was right behind me and scared the hebby jebbes out of me. I glad I wasn't eating anything at that time because they would have to stop the whole ride to save my life. Then, we were there till 9:00 pm. Then he took me home and kissed under the front porch. I will never forget that night.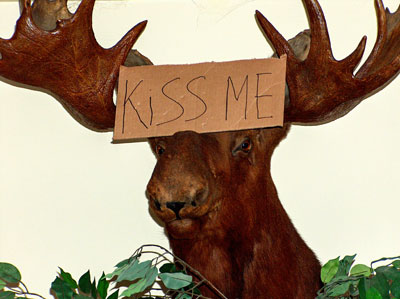 © Sean C., Princeton, IL