This Month's top voted videos
#1
By Anonymous

This is part of an original piece written for marimba by Stephanie Webster. Breanna "Bacon" Baker is a model, soccer referee, and drummer in Northern California. Her fan page can be viewed at: http://www.facebook.com/pages/Breanna-Bacon-Bak...
---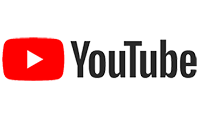 Submit Your Own Video to Teen Ink for Extra Exposure
comments
By
HammadWaseem
Lahore, Other
Hi! This is my unique funny dance video. It'll make everyone laugh so hard!
---
Most recently submitted videos