92NY: Young Writers Workshop
If you're a teen who loves to write, join The 92nd Street Y's Young Writers Workshop this summer to build, connect and explore with other young writers.
Starting on July 12, this three-week in-person workshop for students ages 15-18 provides coaching from some of New York City's best writing teachers in a warm, supportive environment, exploring poetry, creative nonfiction and fiction. Students will also get to meet published poets and authors to learn more about the creative process — and business — of writing. We are now accepting applications until June 14. Learn more here.
Have a teen between the
ages of 12 and 14
who loves to write? Learn more about our
two-week in-person program
here
, no application required.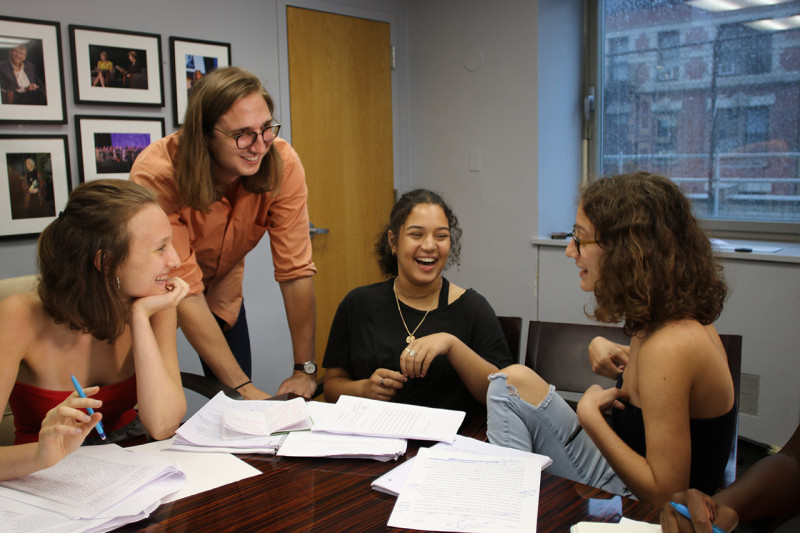 Destination: USA
Program Delivery: Day
Provided By: Independent Provider
Age: 12-18
Gender: Coed
Session Length: Three Weeks
Start Month: July
Acceptance: No
Category: Writing
Physical & Mailing Address:
1395 Lexington Avenue
New York, NY United States 10128
More Information:
212.415.5760
---
Want to learn more about 92NY: Young Writers Workshop?
Reviews of the 92NY: Young Writers Workshop
Be the first to review the 92NY: Young Writers Workshop!