Best of 2018:Killing Eve
December 19, 2018
As we reach the end of another stressful year, there is no better time to reflect on the best the entertainment industry had to offer in 2018. From films to tv to video games, using a series of articles on different topics I'm going to save you precious binging time by listing the very best of entertainment you missed last year.
In this article, we are looking at the tv show "Killing Eve". "Killing Eve" was made by BBC America, and it is one of the most adventurous genre-defying pieces of T.V. I have ever seen. It is consistently unpredictable and is wonderfully made. Here's a quick description to peak your interest. Eve, an intelligent, desk-bound MI5 agent and mercurial hitwoman Villanelle go head to head in a fierce game of cat and mouse. Each woman is equally obsessed with the other as Eve is tasked with hunting down the psychopathic assassin.
While "Killing Eve" has a lot going for it, its crown jewel is the co-lead, Villanelle. Phoebe-Waller Bridge impressively writes this psychopath as a child in a woman's body, turning a remorseless murderer into a hilarious and strangely likable character. Jodie Colmer brings the writing to life in a thoroughly entertaining performance. When she spins herself around in an office chair and giggles after mercilessly killing one of her victims you can't help but smile. Of course, I would be eviler than Villanelle herself if I failed to mention the second lead, played to perfection by Sandra Oh.
In stark contrast to Villanelle, Eve is a desk-bound MI5 security officer. However, where the character and the performance really shine is in her obsession with Villanelle. When her husband questions this obsession, she replies, "she will keep hurting people until I catch her, she wants me to find her." This line not only effectively summarises Eve's character but the entire plot. Eve spends the entire show putting her mental and physical energy into hunting a predator, while Villanelle is a predator playing with her food. She wants to be found.
As someone with a passion for writing, it is extremely refreshing to watch the show's writer, Phoebe-Waller Bridge, consistently subvert the clichés of the spy genre. When Eve is entering the secret hideout where she will be working, instead of a serious scene introducing stakes, Eve's boss tells her about the rat she once saw drink from a coke can beside the door. It is moments like these that make "Killing Eve" consistently unpredictable. The directing also deserves acclaim. There are many different directors throughout the series but each one consistently elevates the strong performances and writing already present. Shots consistently linger on characters' faces, inviting the audience to allow their minds to linger on them. This is particularly common with Villanelle and Eve. It works brilliantly as it allows the audience to spend a lot of time examining these characters and their motivations. It also makes them appreciate just how strong the writing is. The strong direction is also clear to see when Villanelle moves in for the kill. There is a scene where she holds a knife against one of her prey and the camera goes so close, you can almost feel the cold steel on your own flesh.
The first series of "Killing Eve" is nothing short of a masterpiece. I say 'first' with a grin as a second has already been announced for 2019. This show's writing, direction, and performances will make you become one with your television screen for eight hours. Considering Ridley Scott's comment that "Killing Eve" represents a real threat to the film industry, there is no doubt that this is a show to watch.
Make sure to look out for more in my best of 2018 series. There's still plenty more brilliant entertainment to discuss.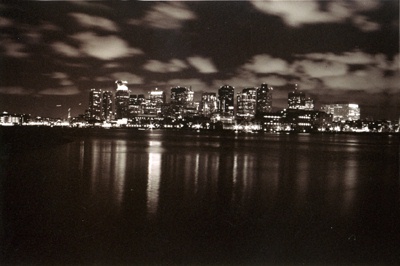 © Hoang P., Rochester, NY