Simple Poetry
July 27, 2013
I twist my words around. I make them a liquid. I turn them into water to make them pure. My words flow. But I had to make them this way. I had to make them approachable. Easy on the eyes. If it was up to me, I would throw the words on the page, no sense would be made.
No one would read these crushed words though. Abandoned words. I try hard to make these words clear, to let them fly around your ears. To sugar coat them with envious desires just to entertain. Make this poem an easy read for the lazy eyes of the lazy people. Why you ask? To be heard.
I try and I try and I try. My words mean more to me than anyone else. I soon realize how ridiculous it is. How ridiculous it is to want to be heard so badly my words turn into lies. My words are hard to understand, maybe not written in the best way. Even when I understand them, does it matter if you don't understand?
As long as it's out there. As long as it makes an impact on someone. As long as my opinions bleed through and stain your eyes somehow. Maybe it won't affect you. But it will affect someone. My words, they are mine. And all mine. I cross my fingers, I hold my breath and wait for your response, it just might be fate. And for now, I believe this a goodbye. For my opinion is mine. And for my words are mine. All mine.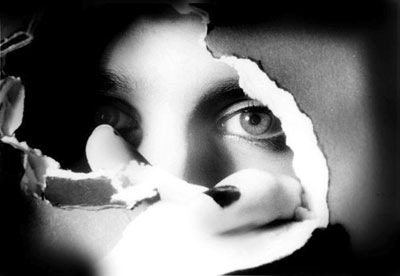 © Tabatha B., Peoria, IL