Breakthrough
MAG
May 23, 2017
I love broken things.
But please don't assume
That brokenness is synonymous for lack
of potential. Because
A chipped teacup still holds water.
A cracked bell still rings clear. And
A tear stained page still carries the stories
you love to hear.
I believe in broken hearts, hearts that love
a little too big. But
I believe in their ceaseless hunger for hope and wonder.
I believe in a broken me. These shatters
only mean
I'm in the midst of a breakthrough. No,
I'm not broken. But
I love broken things.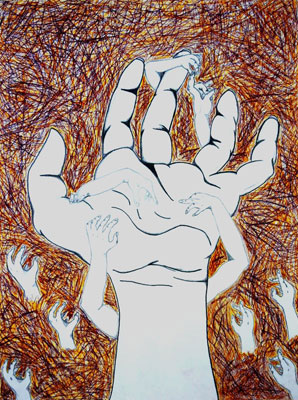 © Ariana R., New Orleans, LA