All I Need
September 24, 2016
Smiling warmth
Between rows
Of books,
Stories being told
As ours unravel.
I pulled you
To me,
My grin
Turning evil
As I pressed
Small kisses
To your neck.
Blooming heat
Curling under
My collar bones,
Forcing me farther,
Farther.
Kissing you softly,
Our tongues
Dancing with
Eachother.
The heat
Of our cheeks
Mingling
Into one,
Our eyes closed
In a desperate need
For more.
Trailing kisses
Down your jaw,
Back to your neck.
Hovering over
Your pulse,
Sizzling sparks
Shooting
Through my own.
"I can feel
Your heartbeat,"
I murmured,
Tasting your skin,
Your pule.
Feeling you
Tense.
"I'm so
Getting you
Back for this,"
You breathed.
I laughed softly.
"Of course
You are,"
I whispered,
Pressing
More kisses
Like
Hot wax stamps
On your warm
Skin.
Fighting primal
Urges
As
Our bodies
Pressed together,
Fire flickering
Inside my lungs.
My heart throbbing
With lava red blood
And burning love
As it erupted
From my mind
To my lips,
My fingertips
Racing across
The screen
Of a phone
In the darkness,
Cold without
You there.
Curling
Into myself
Under velvet sheets,
Warm
And yet so cold
Without you there.
Phantom arms
Holding me,
Mimicking the future.
An exasperated sigh
In the quiet,
Collar bones sinking
Without the simmering
Excitement supporting them.
Emptiness
Absorbing my
Torso, eating
At my sanity,
Controlling my thoughts.
Your dorky smile,
Me calling you
A nerd
Because
I was too shy
To say, "I love you."
The way our footsteps
Orbit each other
Like twin suns
As we walk
Side by side,
My nervousness
Crackling in
The air.
Silent screams
Spewing fire
In the back of
My throat
As I wait
For time to pass
In a timeless place.
Aching to see you,
Even if it's
For a second.
And a second
Is all I need.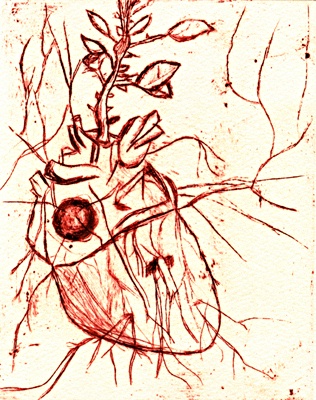 © Elaine S., Phoenix, AZ