clouded ice
January 12, 2016
the snow skimmed rooftops
in great sweeps and sloughs
as if the world was being dusted off.
I turned to you
and said
"how wonderful it would be
to dance among the ice."
You said nothing,
only drew me closer,
but I had made up my mind
and I fled into the soft and lovely banks.
Your eyes were soundness stars as I left,
but you did not let yourself reach for me
until I was gone.
I was gone,
and then the sparkling dance died out;
it was only then that I realized I
missed the warmth.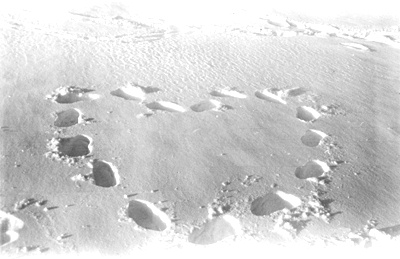 © Kim B., Marblehead, MA