Three Days
December 9, 2015
Give me a weekend,
Three days.
I can get over it.
I will.
I swear.
~
I just need WiFi.
Why?
So I can watch
This Is Gospel's
Music video
More times
Then I'll care
To admit,
Followed immediately
After
By
Emperor's New Clothes.
I'll do a little school work.
Yes, mom.
I promise.
Yes, I'll work on biology.
Yeah, I know.
My grade is bad.
I'll work on that.
~
It's like the past decade
Never happened.
You were the first
Furry pet
I had
That wasn't
A cat.
You were so little
And you got
So big.
It was like magic.
~
You had a half-sibling.
You were the same breed.
You were so cute together.
Now you're both gone.
~
I've watched This Is Gospel
So many times
That the video
Plays in my head
When I listen to the song.
Him ripping the mask
Off his face,
Dying,
Being dressed
For the burial.
Screaming under water,
Running into the light.
I loved you,
That's why I let you
Go.
~
I have one more
Day left.
I spend half of it
Helping my friend.
She's crying
And I don't know
How to help
Because I'm hurting too
But I don't know
What else to do.
I have one more day.
I have to make it
Meaningful.
~
I have
To crawl
Out of bed,
But at least
I make it out.
My dog's fur
Sticks out
At all angles.
We washed him
Yesterday,
One chore
Out of many.
Distractions for my mom.
She gave us the list
When we got home,
Before my grandma's tears
Had even dried.
It was met
With resistance
From me.
Of course.
Grief makes me angry.
I cook eggs
And heat up
Pancakes I made
And freezed
Weeks ago.
Back when
You snored as
You slept,
A once
Irritating sound
I now miss.
But truth be told,
You were never really
Mine.
~
We were supposed
To be testing.
Luckily, things didn't work
Out.
So I'm sitting in French II,
Writitng a sad poem
In English
Because conjugating avoir
Is too much right now.
Je n'suis pas heureuse.
I am not happy.
But I gave myself
Three days.
And my time is up.
So I'll put on a smile,
That's what I'm best at.
I'll laugh
With a grin
And the faked
Crinkles in my eyes
Will mask the hollowness
In my chestnut irises.
I know they will.
They have to.
Because I gave myself
Three days.
And my time is up.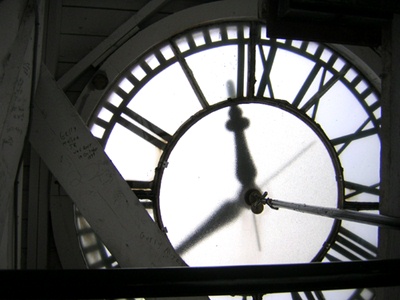 © Tatyana Z., Norwood, MA