Her Eyes are like Midnight
February 19, 2015
Her eyes are like midnight,
The stars sparkling
With her happiness.
Her subtle smile
Curls beneath her fur
And her thick tail
Keeps the beat
To the leaves
As the branches shake
Beneath a watchful owl.
Her stubbornness
Is akin to
The insistent
Night breeze,
And she's smart,
Like the children
With their eyes
Pressed to telescopes,
Hoping to catch a glimpse
Of Venus.
Her crooked ear
Is like
The Little Dipper,
Whose stars
Don't quite
Make a straight
Line.
Her regal legs
Are connected
To royal paws
That race across
The dew kissed
Grass.
Her coat is exotic,
Yellow yet complex.
She gets me.
She knows me.
She can hear my heart
As it's erratic beating
Swells in crowds,
But slows when
We curl up in bed,
Her tail beating
The covers.
She lays
In the crook
Of my arm,
Her limbs
Tucked beneath her
Like a fawn
As she rests
Under a black blanket
Of celestial bodies -
Quiet.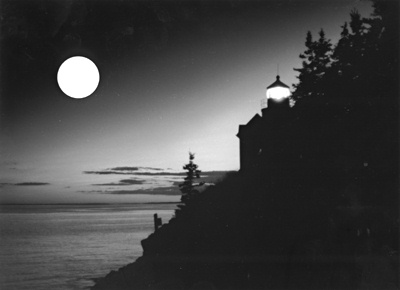 © Steve S., Marblehead, MA