The Sadist In Me
June 2, 2014
She hates me.
I know it.
She mocks me,
Taunts me.
A black-eyes duplicate.


She knows where
To hit.
She laughs,
Amused,
At my inner storm.
"You're dead inside,"
She whispers
In my ear.
"The last of you
Vanished with your sanity."

It's true some days.
Some days, it's all lies.
Is that what I am?
A lie?

She looks for my downfall,
A death laced in red.
Restless nights
Filled with vicious
Screams
And silent,
Body wracking sobs.
I am dead.
I am the resurrected.

The wind blows my hair
In front of my face.
No one can see me.
My storms hate me.
It strikes
And whips.

I am a museum of scars
And broken parts
Waiting to be reassembled
Waiting for nothing.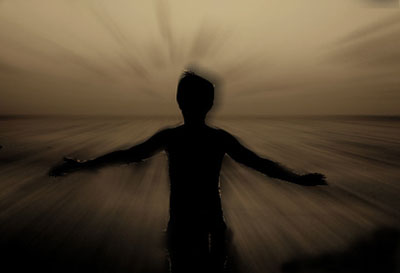 © Brian M., Fishers, IN