Packing List for Everest
MAG
October 1, 2013
Hot cocoa for around a brushfire
Is little comfort for the doomed,
But oh how sweet are little comforts
To mortally icebound lovers:
Frostbitten fingers intertwined,
Singed tongues motionless,
Frozen in Siberian tranquility.

The mixtape he made you
Won't be heard by any search party,
But oh how the sound of a thousand
memories
Rescues you from frost's awful grip.
With your
Reddened ears perked,
Icy boots tapping,
Siren song calling you into the abyss.

And that photo of her
Is less practical than a Swiss Army knife,
But oh how her loving stare cuts deeply
Into your enamored soul. With your
Numb hands clasped,
Pallid lips quivering,
Waiting patiently to join her in Heaven's warmth.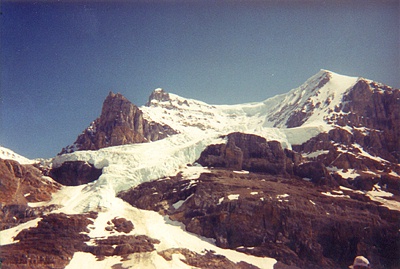 © Julie B., New City, NY