Untitled and Unentitled
May 25, 2012
The fall and rise and rise and fall of the ocean
has not so obviously put this not so youthful man to sleep.
Did it force him to remember the last
vacation he took with his family,
the summer before everything went sour?
Or maybe how he felt when his mother, a faceless mass of finger waves and too red lipstick,
would put a seashell to his ear in their rented Midwestern ranch style two bedroom one and a half bath "home", all utilities but comfort included.
Who needs a bedtime story when you have running water?
Either way, this inadvertent nap, that will likely end with sandy pants and shoes
has been a momentary coup de grâce,
A noncommittal end to his misery.
This suit jacket is his funeral pyre, and gulls are his choir.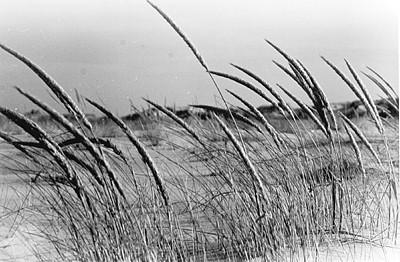 © Steve S., Marblehead, MA