Reverie
MAG
February 9, 2010
I see the wooden spoon sift through the rich tomato sauce
flavored with dried oregano. The spoon that has served our memories
through meals and through life. I smell the fresh crisp basil
with its aroma so light yet powerful
along with the caramelized garlic crackling in the copper pot – the
olive oil a companion to any meal.
Sinatra can be heard as a quiet yet soothing narrator from the speakers.

I feel the sun shine from the screen into our kitchen
bouncing off of the dark-grained 1970s cabinets.
The light hits the plastic-covered table as a dark corner remains its own.
A doorbell suddenly sings its tune
but it is interrupted by a thick accent.
"Ciao bella! Come stai?" Zia Fortuna has finally arrived.
She greets me in Italian through her yellow teeth and pink lipstick.
It smears off like watercolor paint.

I feel my mother's strong hands on my shoulders urging me to say hello.
The hands that cooked the sauce from her childhood.
Hands that have raised five children in thirty years.
The very hands that dwell from the peninsula of Italy
where Capri and Naples reside.
My eyes wander and rest on the enormous map of Italy
that rests on our kitchen wall.
For a moment, I envision myself in Capri,
though I have never been,
on a granite rock about to make a splash into the clearest blue in the world.
A blue so true that it looks new, so few have ever seen it.
The wind kisses my hair
as the water laps in small waves licking my ankles.
I inhale the salty scent, but it is not as I imagined.

Instead of saltiness I smell the savory tomato sauce.
I open my eyes.
Rather than witnessing a true blue I see my aunt.
And then I recall with a sigh that I'm still in New Jersey.
Again I feel my mother's grip on my shoulder,
a guiding force to move forward.
I bid Zia hello eager to wipe the lipstick
that has been smeared on my cheeks.

I regard my mother with a look of disappointment
She catches my glance and tells me to set the table.
It is time to eat.
Oh well, I think.
Capri will have to wait
It is time to eat.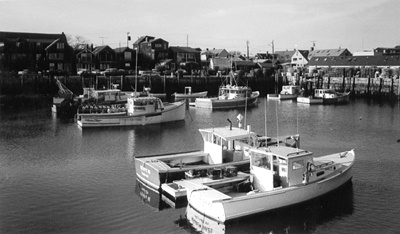 © Jenn C., Marblehead, MA