Insecurity
March 13, 2019
You are deadly
You are sharp
But you never make me look sharp
And who shall help me
Relieve this pain?
These thoughts in my brain
Just won't stop
I wish I could lock you
Up inside a box
And hide you in my attic
Forever
But you would burst out of that box
And shout at me just again
And you would come back to me
Making me pour myself out in your name
I know I won't be okay
For you are my insecurity
You are holding on like a knot
I will overcome my fears
But will I overcome you?
You led me downhill
You led me to a much darker cave
When you misbehaved
Insecurity, why won't you just let go?
Though you are not
Meant
To
Be Here
In my heart
And In my brain
My insecurity
Still remains.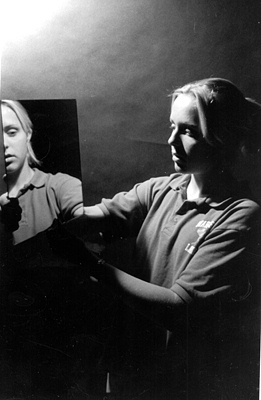 © Hadley B., Marblehead, MA