A Figure Stood by Me
June 24, 2017
Standing, and waiting by the sea,
while a figure stood beside me.
I yearned to fill my empty soul.
I begged for love to make it whole.
Comprehending my depression,
seeking a tender solution.
A thing that will care for me.
A thing that will make me happy.
Interaction with this figure
made me see a bigger picture.
How love by itself can hurt you,
and the neglection it can do.
This brief vision made me happy.
Happy to be the one lonely.
Tears quickly release from my eyes.
Briefly, the sea was paradise.
A utopia for those lonely.
By the calm sand by the blue sea.
But the vision dispersed slowly,
and there was nothing I could see.
Again I felt miserable,
and my mind was ever stable.
This was no paradise for me.
This is where I rest peacefully.
I just had to accept my fate.
I could have done nothing but hate.
Hate the fact that being alone
didn't make me happy on my own.
There may not have been a figure.
A figure that showed me torture.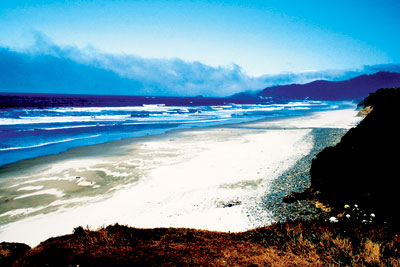 © Kristin R., Los Altos, CA